Instant Pot protein pancake bites are a fun alternative to pancakes that cook up in your Instant Pot! Works great for week day breakfasts, or for meal prep.
After using my silicone molds to make Instant Pot egg bites, I started thinking of other ways to use them…and pancake bites came to mind instantly!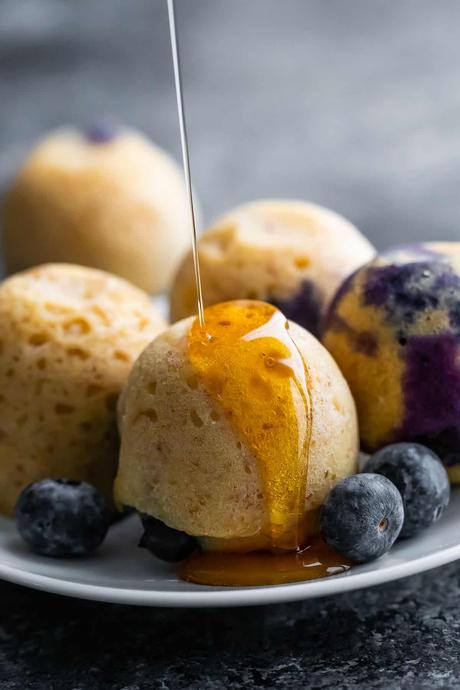 Adapted from my sheet pan protein pancakes, these pancake bites are light and fluffy, yet made with whey protein powder to keep you feeling full. They are simple to customize, and the kids absolutely love them!
Why you'll ♡ Instant Pot pancake bites
they are light and fluffy, and easy to customize
the protein powder helps to keep you feeling full
they store and reheat well
Recipe video
Watch the video below to see how simple it is to cook pancake bites in the Instant Pot! You can find more recipe videos on my YouTube channel.
Continue reading:Instant Pot Protein Pancake Bites