Creamy and ready in minutes, this Instant Pot oatmeal is an easy breakfast to prepare fresh or for meal prep. No stirring, and it always comes out perfect.
The Instant Pot is a great appliance to cook your oatmeal; whether you make Instant Pot steel cut oats, Instant Pot baked oatmeal, or this Instant Pot oatmeal, it comes out perfectly each and every time!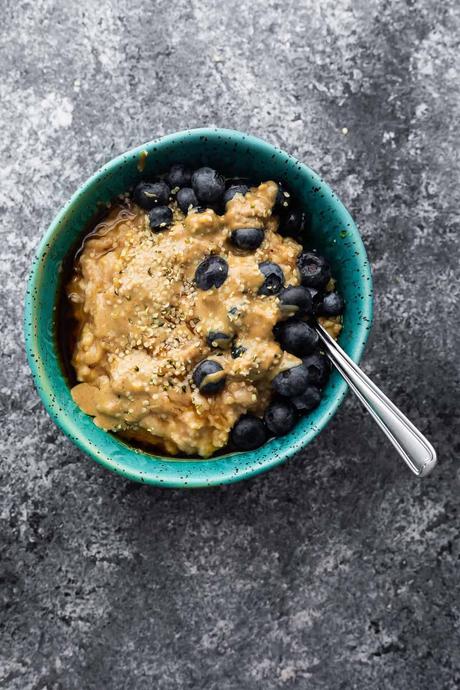 With simple ingredients and a few minutes of effort, you can have a perfect bowl of oatmeal on your table in no time at all. It also keeps well as a re-heatable meal prep breakfast!
Reasons you'll ♡ this recipe
the Instant Pot cooks the oatmeal through quickly, without the need to stir or watch the pot
toasting the oats using the sauté function of the Instant Pot is optional, but adds depth of flavor to the oatmeal
you can prep them ahead for easy re-heatable breakfasts
Recipe video
Watch the video below to see exactly how I prepped this Instant Pot oatmeal. It's so easy! You can find more of my recipe videos on my YouTube channel, or on Facebook.
Continue reading:Instant Pot Oatmeal (Perfect & Creamy!)