Instant Pot applesauce is the quickest and easiest way to make it! Tangy, sweet, and soooo smooth. My kids are obsessed with this recipe!
Applesauce has been a staple in my house ever since my kids were born. It's a great healthy snack option, and is so easy to make at home! We also love this Crockpot Apple Butter Recipe, but today, it's all about getting it done quickly thanks to the Instant Pot.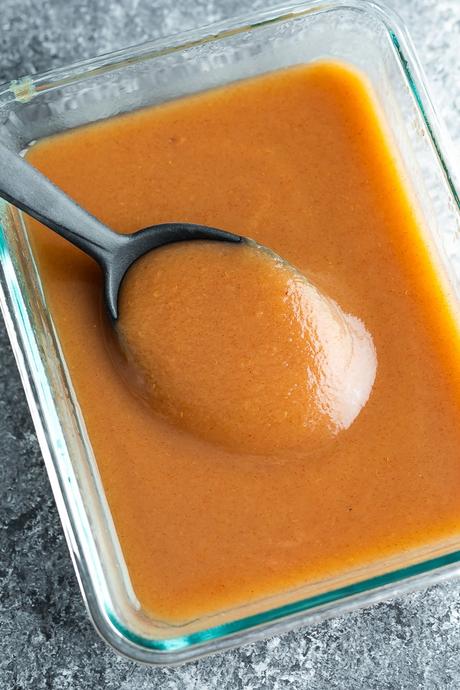 The Instant Pot is truly the easiest way to cook your applesauce: no more standing over the stove stirring, no worrying that it might burn. Push the button and go on with your day.
You can also make a big batch of this Instant Pot applesauce…this recipe makes 8 cups in an 8 quart Instant Pot but you could probably scale it up even more.
And get ready for your house to smell like heaven…because apples + cinnamon + vanilla is a scent that pretty much everyone loves!
Reasons to love Instant Pot applesauce
it cooks quickly and you don't have to stir or worry about it burning
is packs a ton of delicious apple flavor- so much better than storebought!
you can freeze leftover applesauce easily
Continue reading:Instant Pot Applesauce