For the very first time, I am sharing a recipe on my blog. It is a very simple and instant cook which will be loved by all age groups and is the best option for snacks.
We all love Maggi but have you ever eaten it in different ways or styles? Well, let me introduce you to Instant Maggi Pakora. I don't know how many of you know this recipe, if not, and then do try.
I had Maggi pakora after my marriage during Ramadan. It was a new home and my first time Ramadan after marriage, I was glad to see that in snacks, along with other food items, Maggi pakora- something new to me, was also made by my mother-in-law. I never enjoyed eating any pakora so much as I relished Maggi pakora. Maybe because I love noodles.
Recently, I shared Maggi Pakora with my friends and they too loved it and were asking for the recipe.
Then, I thought maybe I should share the recipe on my blog so that others can also try. Before we begin, let me tell you that am not a pro but a learner.
Let's START!
Ingredients
1 Maggi Pack
2 Green chili
4tsp besan/gram flour
Oil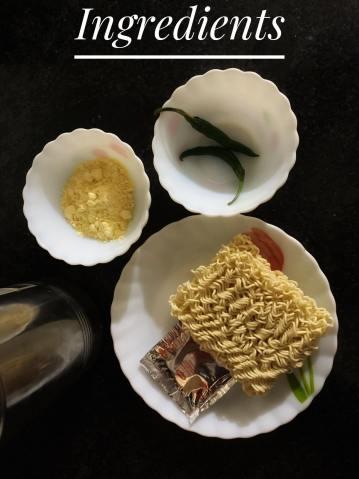 Method
Make Maggi
After Maggi is done, put it in a bowl and let it cool down
Cut and add green chili
Add besan
Mix it properly
Make small balls
Put the balls in heated oil
Fry till it is cooked
*Note: If you want, you can add more ingredients according to your needs.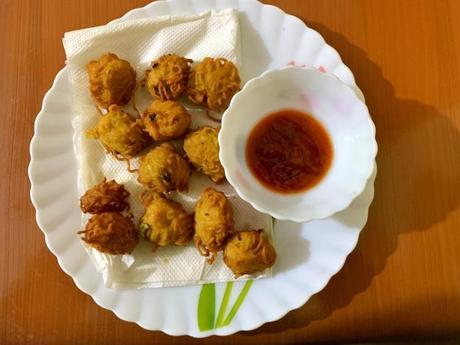 Instant Maggi Pakora is ready. It is easy to cook and in less time. So, whenever in a hurry or can't decide what to have for snacks, cook it right away and make your tummy happy. I am sure kids will love it too.
Check out the below vlog and let me know your thoughts.
---
You May Also Like To Read:
Try out These Amazing Black Pepper cashews for your Snack Time
Spirulina: A Natural Superfood that will boost your health