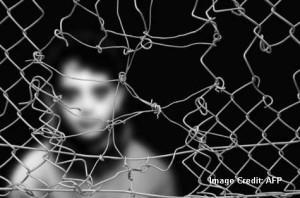 His pear-shaped eyes had a hint of mischief all the time. His nose promised an autocratic charisma with lips that leaked of innocent words and lies all the time. Ali loved to play Gilli-Danda with his peers. A boy of 5 he spoke and knew more than any other kid in the village. His childhood was transpiring merrily in the clouds of dust in a small village.
He lived in a battered hut which leaked profusely in the monsoons. He ate meagrely as there was nothing to eat. An ailing mother waited at his abode, coughing and spilling drops of blood everywhere in the ambiance. Her end was approaching near. His father, a man in his forties, appeared more worn out than the two of them due to the hours of labour he put in each day. His face was wrinkled with a mixture of anger and helplessness. His persona reflected sadness, apathy and frustration. His life was slipping out of his hands like sand in a closed fist. He was not able to provide even two square meals to his family. His wife was dying and his son's health was deteriorating by each passing day. He had nothing to his rescue. Meanwhile Ali lived a carefree life, playing Gilli-Danda in the crooked dusty paths of the village as his father couldn't provide him any sort of education. His life was good until that night. The night his amma(mother) passed away. He wailed, he tried to wake her up from her sleep but nothing happened. She wasn't moving. He simply couldn't comprehend what was happening. Why were all the villagers gathered at his home? Maybe they don't understand that mother's fast asleep, he thought. Ali's mother was cremated the next day.
His father lost all hope and left his job. Now there was nothing to eat. It was monsoon and the hut had big holes in the thatched roof so it was close to sitting outside in the rain rather than inside. Ali was starving so he went to the nearest garbage dump to eat the left-over. Meanwhile Ali's father became weaker and started tormenting Ali mentally and physically, blaming him for his failures. Some days passed and Ali's father met a man. He was a suited up man with polished skills. He offered a lucrative deal to Ali's father. A deal that he couldn't resist. The man was paying 5000 bucks to Ali's father to take Ali with him. When Ali's father inquired the nature of work, he got "labor" as an answer. So he "sold" Ali to the man. Ali pleaded and cried in front of his father. He didn't want to leave his home, his village. But as fate had it, he was whisked away to the lights of the city.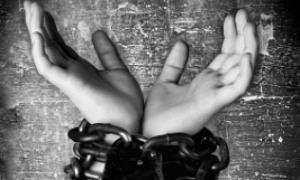 He was awestruck and fascinated, never before had he seen so many lights. He was not alone, he had five more kids to his company. But the fantasy was short-lived as they were dumped in an old building, a building with innumerable kids. They were all getting trained. At first Ali was perplexed, but soon enough the devil revealed himself.
All the boys were getting trained to become beggars. Some were made blind forcefully while some others had their hands cut too to look like 'authentic beggars'. That was not all. The girls were forced into prostitution and were made to wear skimpy outfits. Soon enough Ali got lost in the crowd of those captivated kids, who were beggars by the day but lived their childhood in the nights that got lost in the oblivion. A childhood that Ali lived only in installments.
Human trafficking is an age-old phenomenon and thousands of children are rescued each year from the grips of this monstrous approach to earn money. Even though some are rescued, there are still millions of kids who are trafficked each year for the business of flesh. Body parts are sold and girls are forced into prostitution. Small kids whom we see at red lights are the kids who need to go to the school each morning and not some red light area.
The UN has released its latest assessment on human trafficking and the numbers are appalling. The report calls for changes in crime fighting priorities and coordinated efforts between agencies and governments. LOS ANGELES, CA (Catholic Online) – The numbers may shock you.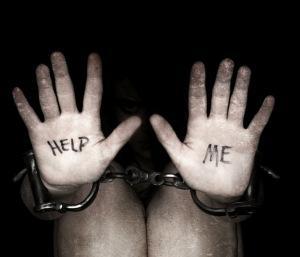 NUMBER OF VICTIMS AT ANY GIVEN TIME ….2.4 MILLION
PERCENTAGE OF VICTIMS EXPLOITED FOR SEXUAL SLAVERY ….80 PERCENT
NUMBER OF VICTIMS EXPLOITED AS FORCED LABOR (SLAVES) ….17 PERCENT
RATIO OF FEMALE TO MALE SLAVES (Including Children)
TWO OF THREE ANNUAL VALUE OF HUMAN TRAFFICKING IN DOLLARS
$32 BILLION AVERAGE COST OF ONE HUMAN SLAVE
$90 USD ODDS OF RESCUE ….ONE CHANCE IN ONE HUNDRED
So if you can help please do. Come forward and help these little kids. Don't be afraid, be responsible!