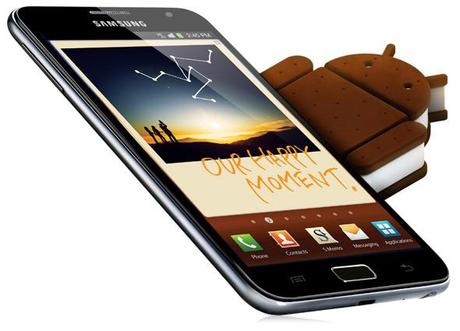 Step 1: Download Odin One-Click from here.
Step 2: Reboot your Samsung Galaxy Note in Download Mode (Hold Power , Volume Down, then Volume Up).
Step 3: Connect your device to your computer via USB.
Step 4: Run the Odin One-Click file in order to get your device updating. It should detect your device as com3 (in yellow).
Step 5: Click the PDA button and select your ICS ROM [Download link]. Click Start.
Step 6: How easy was that? You're now free to enjoy Ice Cream Sandwich on your AT&T Galaxy Note!