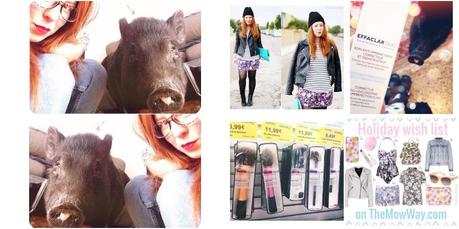 instagram.com/THEMOWWAY
  Instagram is my absolute favorite social media. I really like sharing little moments of my life. Just like a visual diary. Most of my photos are food, shopping and Paris, my cute PET PIG!
My birthday was last week and I had two weeks off work, so I had lots of time to sit and procrastinate sharing photos with the internet... :) So here goes a little recap of our month of April.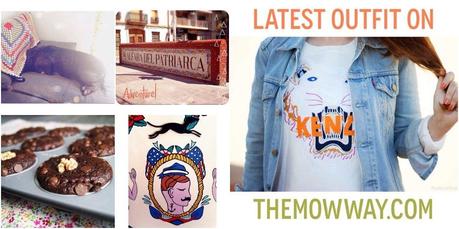 Paris playing hide and seek while napping (yes, she hides like this all by herself)
We went on a little adventura to this town
I made these AMAZING vegan choco chip cupcakes (I shared the recipe here!)
OMG Ninno got me this amazing handbag for my birthday, can't wait to wear it out this weekend!!
 I'm obsessed with this Kenzo dupe sweatshit, full outfit post here!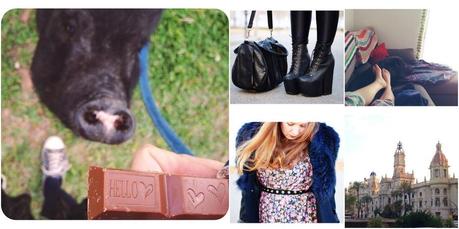 Someone gave me this adorable chocolate bar on my Birthday, adorable right?
All in black, love it. Full outfit pot by me here!
Business partners chillin' in PJs.
Valencia Town Hall square at dusk.
My absolute fabourite vintage dress, which I got for ONE euro, full outfit post here!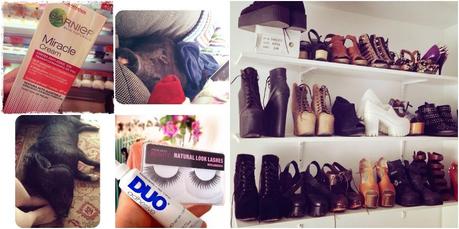 This is trully a miracle cream, love it so so much!
Look at that piggy smile!!
My shoe collection looking terribly messy...
Super impresses by these 1 pound false lashes!
Paris had ALL the sitting 
room but she decided to have a nap ON my feet...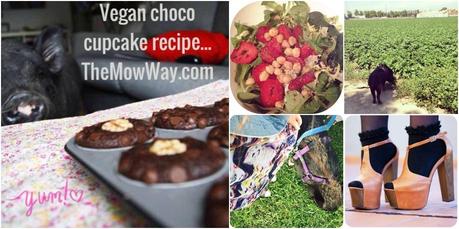 Vegan chocolate cupcakes.... I think Paris liked the look of them... recipe here!
Spinach, strawberry and chickpea salad. YUM
Paris loves these amazing green fields. We're super lucky to live here.
My favorite sandals ever! Full outfit poste here! :)
Cat dress on a piggy walk. Fun!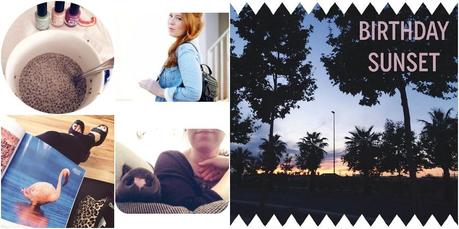 I had chia pudding for the first time this month and I LOVED IT. It's one of my favorite breakfast atm.
Super strange smile, full post with my favorite sweatshirt here!
My birthday sunset was epic!
Happy snouts!
Vagabonds and flamingoes. (And fresh pedi)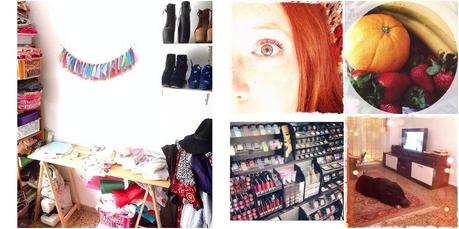 This is what my studio ussually looks like. The messier, the better.  No shame.
Scary eye.
Homemade everything always, especially smoothies.
Paris had enough of true detective.
Discovered a store in Valencia that sells, NYX. Paradise!!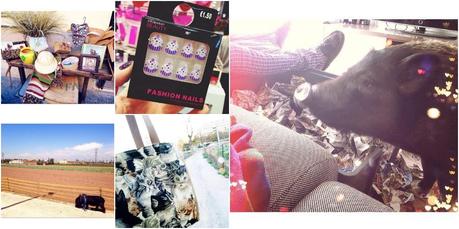 I should have got that hat.
And I should have picked up these suuuuper cute cupcake nails from Primark!! :(
Paris asking us to please throw some treats into her rooting box
I wore my favorite cat bag very often.
The sky was amazing that day.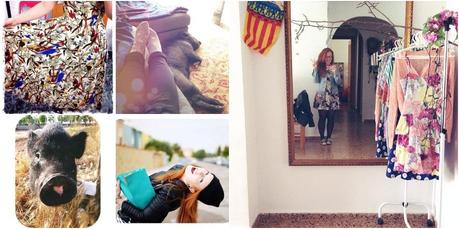 This AMAZING handmade, vintage dress. The print is all parrots. TWO EURO. Almost died. Mine. Yay.
Doing our stuff.
This is from Sunday, incredible, I actually managed to get out of my PJs and dresses.
Pulling very strange faces.... full outfit post here!
Nino took baby cakes for a walk the other day and he sent me this adorable photo. Heart melting, right? :)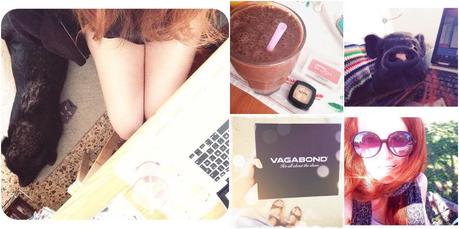 The blogging duo, This is how and where the magic happens ;)
Raspberry and spinach turns into a brown smoothie. Who new!
Brain storming session with the boss.
Spring is here!
I did some naughty shopping at ASOS. #sorrynotsorry
And that's how we spent our month.
What were you upto?
Follow us..... instagram.com/TheMowWay
Bloglovin' 

♥

Twitter 

♥ 

Instagram
♥

Facebook
♥ 
Google+