25 Most Romantic Inspiring Love Quotes For Her
Inspiring love quotes for her is the best way to share the love. Life without you is impossible you make me complete. I want I will provide you with everything in life. You may hold my hand for a while and makes my life outstanding. Hold my heart forever and keep it in your heart.
Real love is your strength as well as your weakness. It makes you vulnerable but a good kind of vulnerable. The one that is healthy for a relationship. This emotion is very hard to express verbally. If you look around carefully many financially stable women chose men not because they are rich and have lots of money but because their presence makes them happy. They give them their due respect. They admire her; give her compliments and expressing their gratitude. They support her through thick and thin. They encourage her to be herself and love herself that way she is. There are a few quotations that might help you to express your sentiments. Read more

Inspirational love quotes for her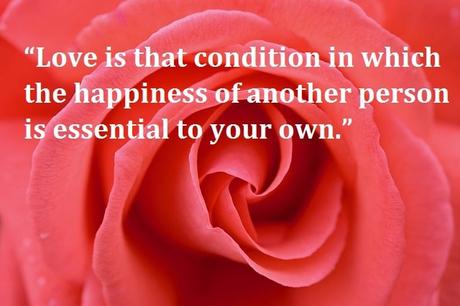 "Love is that condition in which the happiness of another person is essential to your own."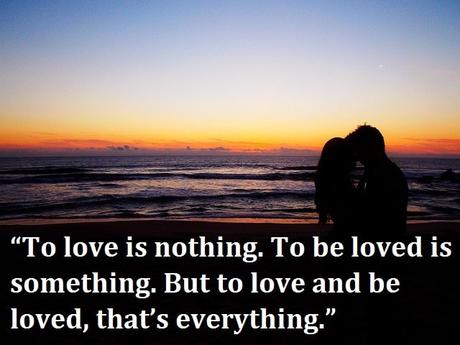 "To love is nothing. To be loved is something. But to love and be loved, that's everything."
You don't just love you, partner, because of her beauty or wealth you inspire her to be her best. You inspire her to fall in love with herself.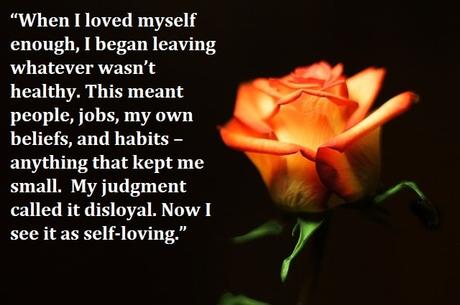 "When I loved myself enough, I began leaving whatever wasn't healthy. This meant people, jobs, my own beliefs, and habits – anything that kept me small.  My judgment called it disloyal. Now I see it as self-loving."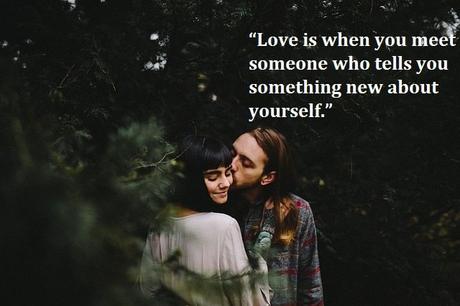 "Love is when you meet someone who tells you something new about yourself."
It might not be a very easy journey. a person might get hurt, go through a lot of pain and heartbreak. But eventually, you find someone who is the one for you.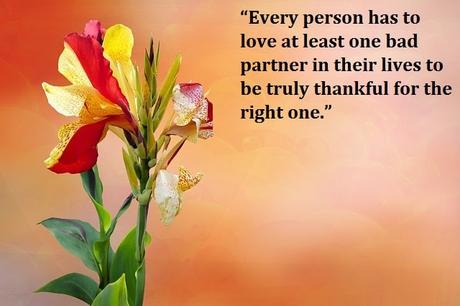 "Every person has to love at least one bad partner in their lives to be truly thankful for the right one."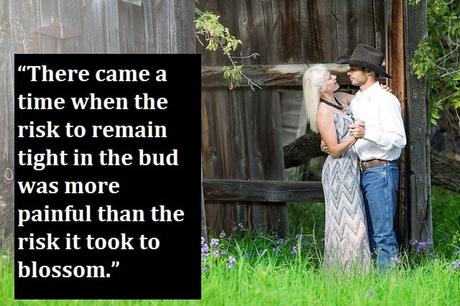 "There came a time when the risk to remain tight in the bud was more painful than the risk it took to blossom."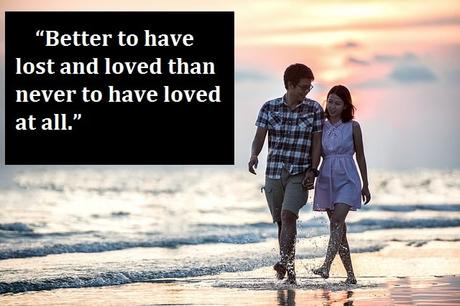 "Better to have lost and loved than never to have loved at all."
Love and affection for someone can be expressed in many forms. Some might want to show it through their actions and sweet gestures. Some might be good at communicating their feeling verbally. Someone might present gifts, flowers or cook for their partner in order to show their affection. Some may like to say it. The important thing is it has to be shared. But if anyone lacks the ability to even actually love you don't just settle for it.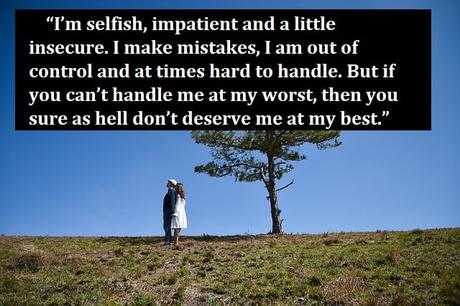 "I'm selfish, impatient and a little insecure. I make mistakes, I am out of control and at times hard to handle. But if you can't handle me at my worst, then you sure as hell don't deserve me at my best."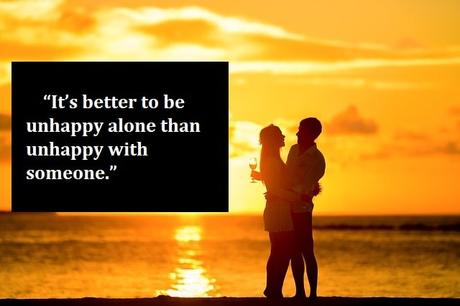 "It's better to be unhappy alone than unhappy with someone."
Before evening falling in love with someone you need to be in love with yourself. How could any person make someone happy if you are not satisfied with your life? Being your true self is always healthy not only for your mental health but also for a healthy romantic relationship.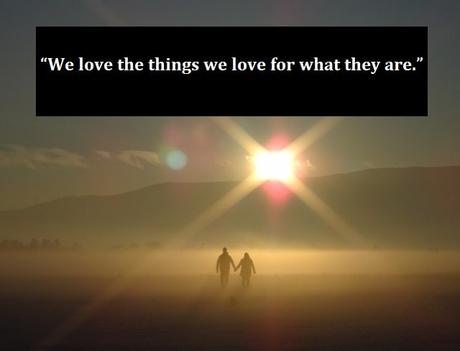 "We love the things we love for what they are."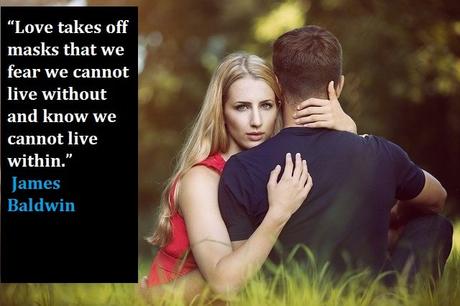 "Love takes off masks that we fear we cannot live without and know we cannot live within."
— James Baldwin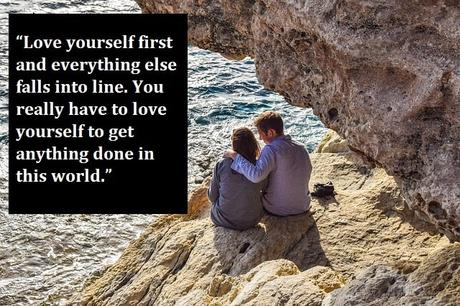 "Love yourself first and everything else falls into line. You really have to love yourself to get anything done in this world."
—  Lucille Ball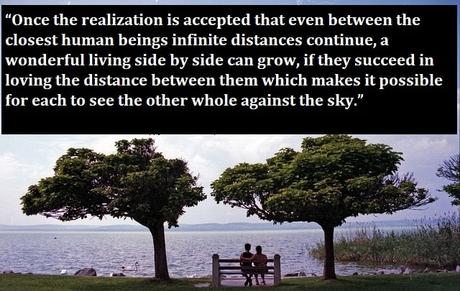 "Once the realization is accepted that even between the closest human beings infinite distances continue, a wonderful living side by side can grow, if they succeed in loving the distance between them which makes it possible for each to see the other whole against the sky."
— Rainer Maria Rilke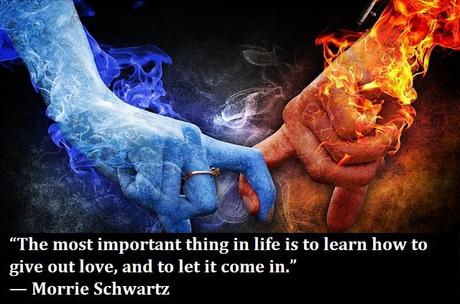 "The most important thing in life is to learn how to give out love, and to let it come in."
— Morrie Schwartz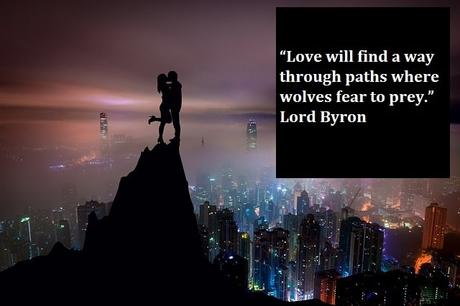 "Love will find a way through paths where wolves fear to prey."
— Lord Byron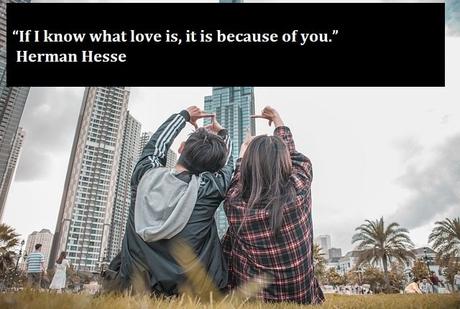 "If I know what love is, it is because of you."
— Herman Hesse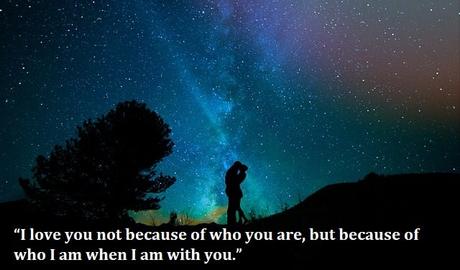 "I love you not because of who you are, but because of who I am when I am with you."
— Roy Croft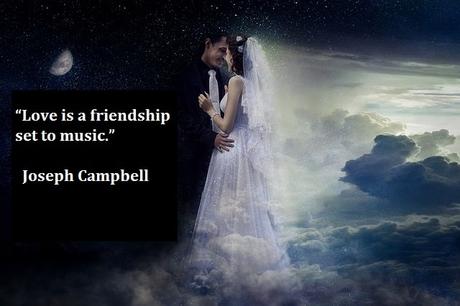 "Love is a friendship set to music."
—  Joseph Campbell
"We are shaped and fashioned by what we love."
— Johann Wolfgang von Goethe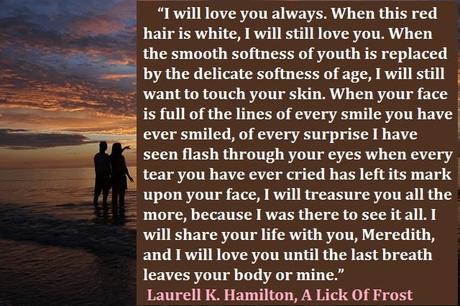 "I will love you always. When this red hair is white, I will still love you. When the smooth softness of youth is replaced by the delicate softness of age, I will still want to touch your skin. When your face is full of the lines of every smile you have ever smiled, of every surprise I have seen flash through your eyes when every tear you have ever cried has left its mark upon your face, I will treasure you all the more, because I was there to see it all. I will share your life with you, Meredith, and I will love you until the last breath leaves your body or mine." ― Laurell K. Hamilton, A Lick Of Frost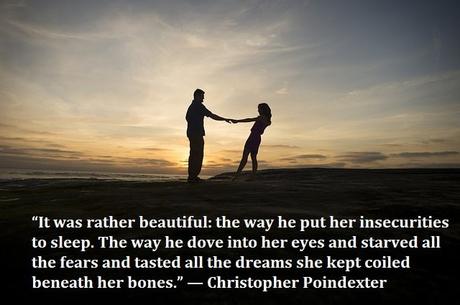 "It was rather beautiful: the way he put her insecurities to sleep. The way he dove into her eyes and starved all the fears and tasted all the dreams she kept coiled beneath her bones." — Christopher Poindexter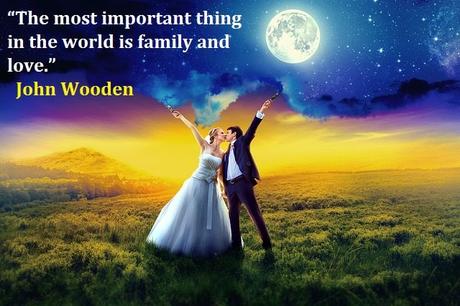 "The most important thing in the world is family and love." — John Wooden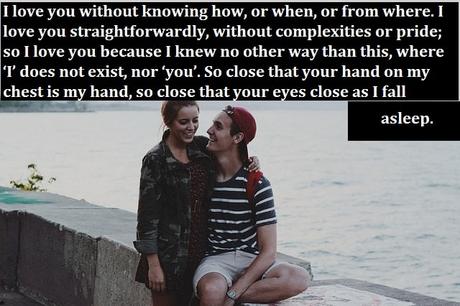 I love you without knowing how, or when, or from where. I love you straightforwardly, without complexities or pride; so I love you because I knew no other way than this, where 'I' does not exist, nor 'you'. So close that your hand on my chest is my hand, so close that your eyes close as I fall asleep.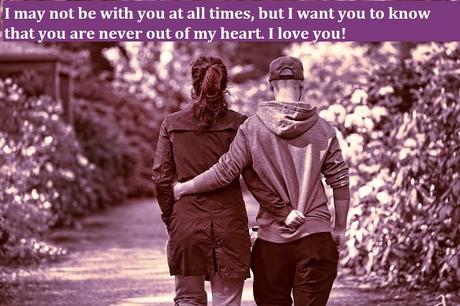 I may not be with you at all times, but I want you to know that you are never out of my heart. I love you!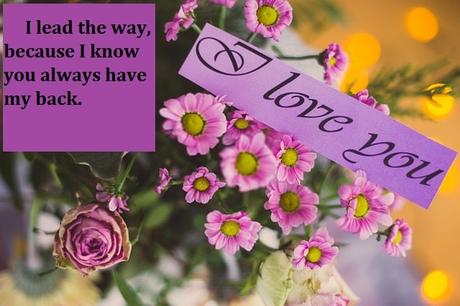 I lead the way, because I know you always have my back.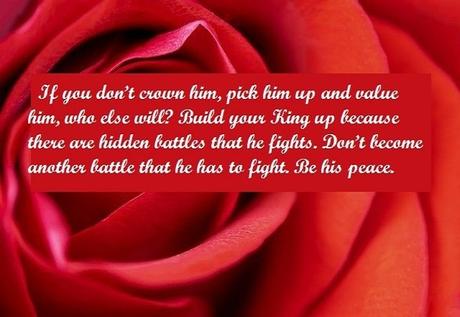 If you don't crown him, pick him up and value him, who else will? Build your King up because there are hidden battles that he fights. Don't become another battle that he has to fight. Be his peace.