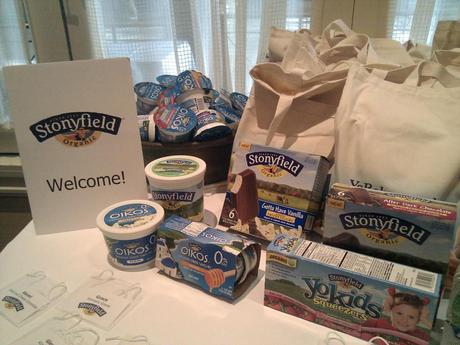 On Thursday this week, I had the honor of being invited to an event hosted by Stonyfield Farm (one of my favorite healthy, organic dairy/yogurt companies) and Robyn O'Brien, author of The Unhealthy Truth and one of the most inspiring healthy food advocates I've met.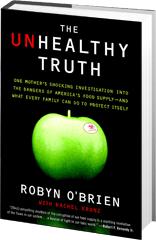 Robyn and Stonyfield had come to the Bay Area to talk to a few food bloggers about the importance of organic, healthy and whole foods. The event I was lucky enough to be invited to was held at Left Bank in Santana Row, and was an intimate gathering of food bloggers, healthy food advocates and of course, Robyn and Jeff from Stonyfield.
When I arrived I was handed my badge…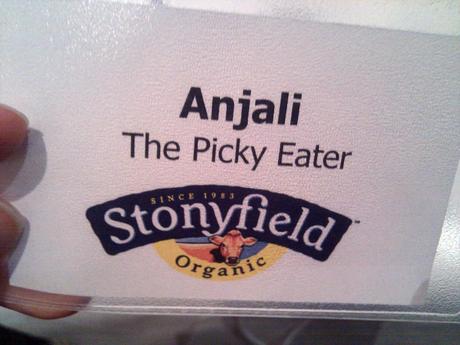 … and was encouraged to try some of the amazing food while getting to know Robyn, Jeff and the other bloggers that were there. It was great sharing personal stories about food with my fellow bloggers and getting to know their food philosophies as we munched on tasty small bites. I had to take pictures with my phone because my camera battery died – but here are some of the appetizers we enjoyed: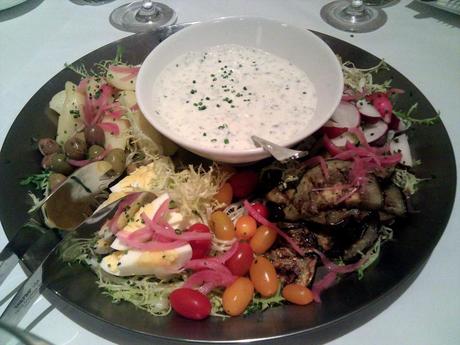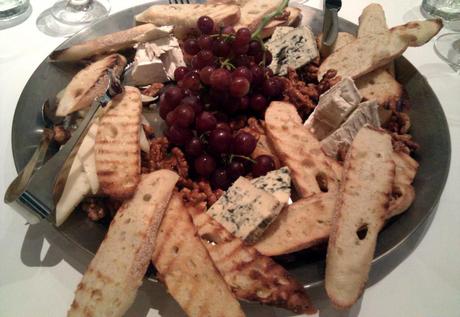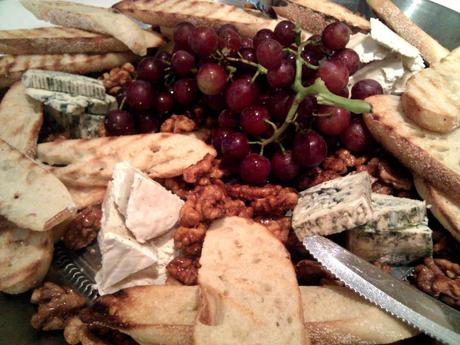 The cheese plate was so good, I couldn't help but take multiple pictures! All of the food was great and there was certainly a lot of variety.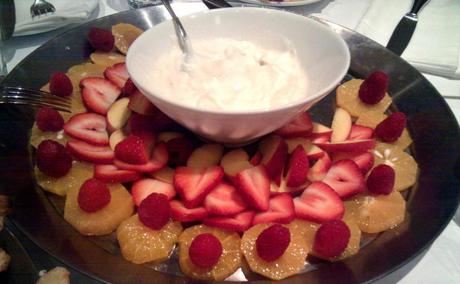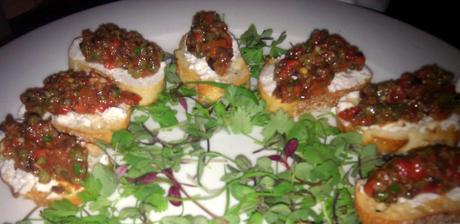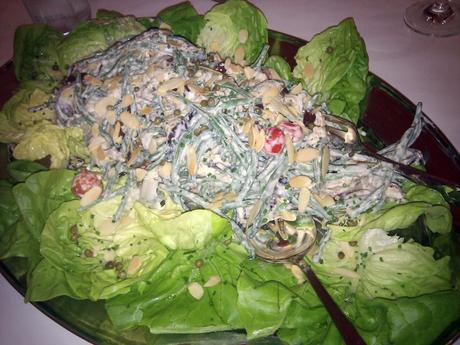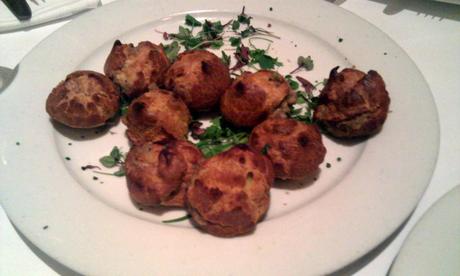 Oh and the desserts were to die for – I love tiny pastries – they're definitely a weakness.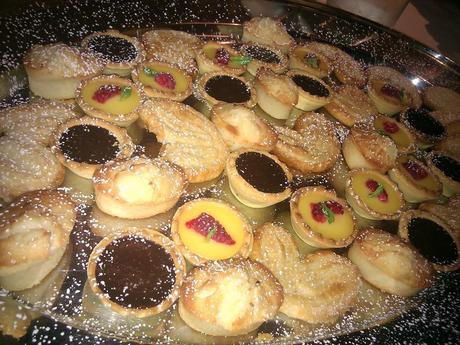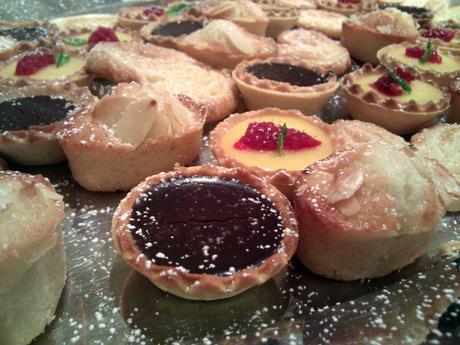 After about an hour or so of drinks, food, and mingling, Robyn began speaking. She shared her story about growing up in Texas, eating processed foods like Twinkies and Kraft Mac n'Cheese regularly, and her career path towards becoming an investment analyst. She talked about "trading her briefcase for a diaper bag" when she became a mother, and her struggle with trying to manage her children's food allergies.
Until her youngest daughter's violent allergic reaction to eggs, Robyn hadn't given much thought to the chemicals, dyes and prevalence of genetically engineered ingredients in our food. But as her kids' allergies got worse, Robyn turned a critical eye to the actual ingredients in the foods she was feeding her family. From that day, Robyn has become a champion for children's health. She talked about how she couldn't just "unlearn" how polluted our food supply has become – and the record amounts of pesticides, artificial growth hormones, antibiotics, artificial dyes and genetically mutated foods that we are all consuming.
As Robyn talked about her crusade against the artificial and chemically engineered ingredients in our food, and her mission to educate the world about eating organic while simultaneously lobbying food companies to remove hormones, pesticides, artificial colors, etc. from their products, I found myself nodding along at her every word. Her mission and vision is inspiring, and I share her passion for restoring the integrity of the food supply and the health of children everywhere.
It was an amazing experience to hear Robyn speak, and it was even more inspiring to be a part of the discussion that followed: about how we, as bloggers, foodies, advocates, friends, parents, human beings can help to improve the quality of food, and ultimately the quality of life of everyone in this country. It made me proud to be a part of this healthy food movement and I was grateful to Robyn for doing the work she did. I was also very thankful for companies like Stonyfield, who have never "succumbed" to using artificial ingredients in their products and stay committed to advocating for a healthy lifestyle for their consumers.
Overall it was a great night: Thank you Robyn and Stonyfield for inviting me – and I look forward to being a part of this shared passion we have for making healthy, organic, whole foods available and accessible to consumers everywhere.