A few days ago, on the Heidi Swapp blog, Kim Jeffress shared this layout...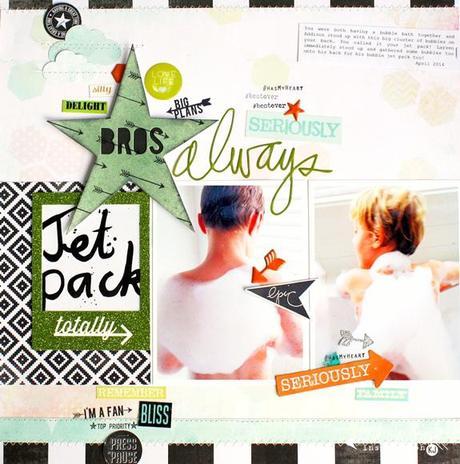 I was immediately inspired by it...the colors, the design, the embellishments, everything...and I needed to make my own...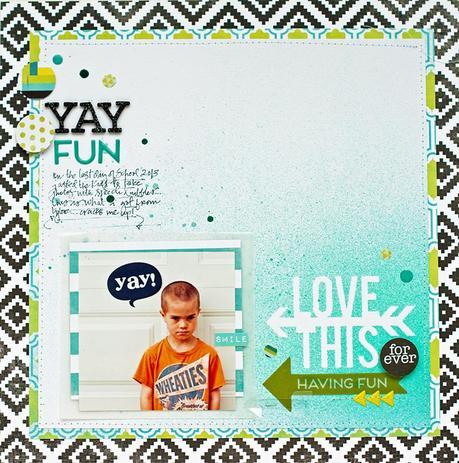 I loved the black, white, and green color combo Kim used...and I decided to add some teal, too.
I sprayed a little mini-stencil with Teal Color Shine (LOVE THIS) and I just love the effect!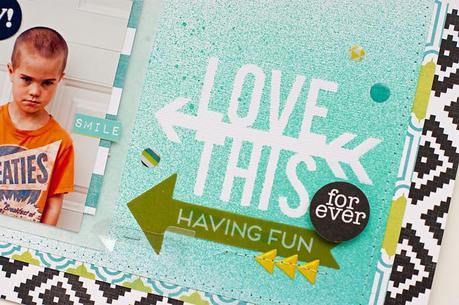 The little ephemera pieces from the Favorite Things collection are just so perfect! Seriously...these colors are sooo awesome.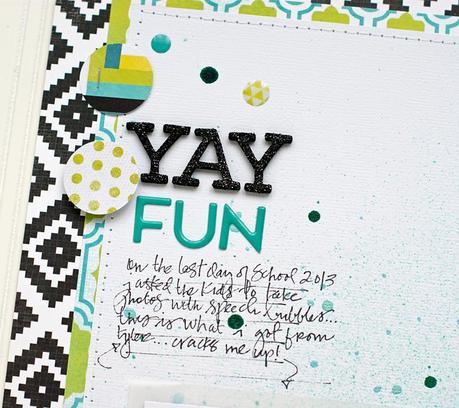 I used pieces from the 6x6 paper pad and punched little 1" circles from them to add around my title. I think they make the perfect little embellishments. And they add to the rest of the circles I used around the layout.
I'm pretty sure I will never make another layout without some kind of ink/mist. Whether it be as ink splotches, background sprays or as color on other embellishments, ink is a MUST for me!
Supplies used: