At the end of last month I was fortunate enough to spend the weekend with two of my very favorite people...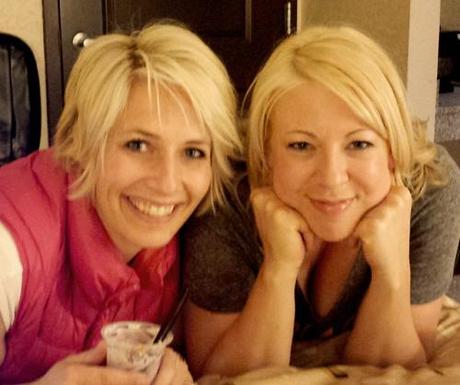 Heidi Swapp & Sarah Bargo! Woo hoo! 
Heidi was teaching classes in a town not far from me and Sarah lives near me, too (jealous???) so we were all able to hang for a couple of days! 
Heidi's classes covered a whole bunch of mixed media techniques this time around and I have to tell you that I was overcome with inspiration. First of all...if you ever get the chance to attend one of Heidi's classes, you must. And by "must" I mean cancel-all-your-other-plans-and-get-to-that-class-come-Hell-or-high-water. Not only is Heidi one of the best motivational and inspirational speakers I have ever heard, she is also a beautiful, kind & ridiculously talented. But you guys know all that...soooooo...
Anyway...like I mentioned...I was so inspired by Heidi and her projects that I came right home and set to work on a layout that used some of the techniques she went over in class...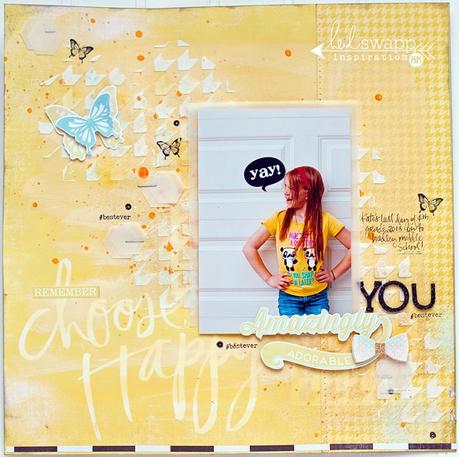 Mixed media is not something I'm proficient at...in fact, it's something I'm not even all that decent with. BUT I am practicing...and I am learning...and I am trying and I am playing...and I'm having a BALL!
For this layout I stuck with mainly the new Dreamy Collection & Mini-Stencils (available at your local scrapbook store and online). I also included a few stamps from the Hello Today Collection (at Michaels), as well as some Color Shine & vellum.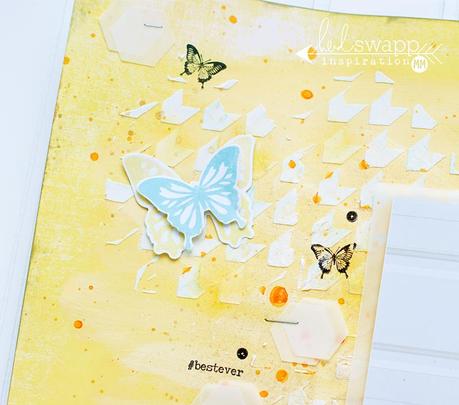 To start, I cut a strip of the yellow houndstooth print side of a sheet of Pink Dream. I adhered this to a sheet of Choose Happy paper and stitched down the inside edge. 
Next I combined some white acrylic paint with some Mustard Color Shine and spread a thin layer over my paper.
Now is where it starts to get fun...
Using the houndstooth mini-stencil, I applied some Modeling Paste in a few areas over my background and allowed it to dry.
A few sprinkles of Mustard Color Shine and a little yellow stamp ink rubbed on a few of the paste "houndsteeth" - (it's a new word) and I was ready for my photo and embellishments.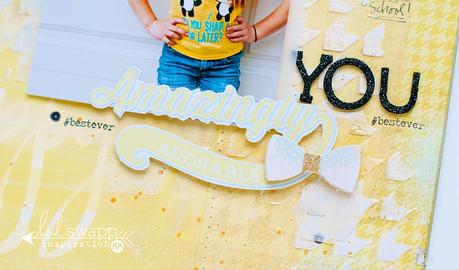 Just a few key pieces here and there (as well as some stapled vellum shapes!) was really all this page needed. 
I love the way this turned out...and I'm so so grateful to Heidi for sharing her talent...
Supplies: