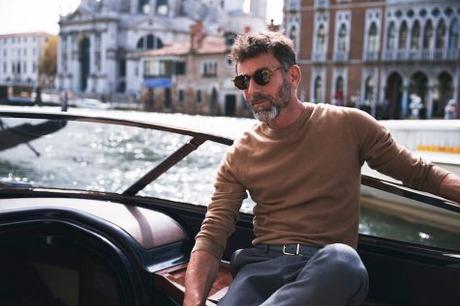 Click through for the full editorial.
Some things are hard for me to shake. For example, I grew up wearing a lot of collared shirts. T-shirts are difficult for me to wear unless I'm exercising.
But then I began to notice some very stylish looking men wearing crew neck sweaters without shirts.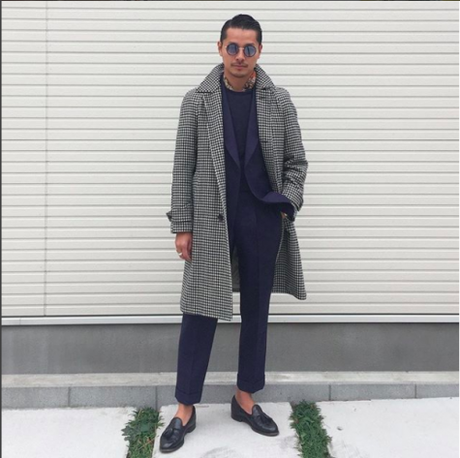 Click through for Mr. Takada's Instagram.
Mr. Takada makes me want to try cropped trousers, even. Greek calves and a stocky German build just won't lend themselves to the look though. He does solve my issue of feeling like I'm wearing a t-shirt by the addition of a neckerchief.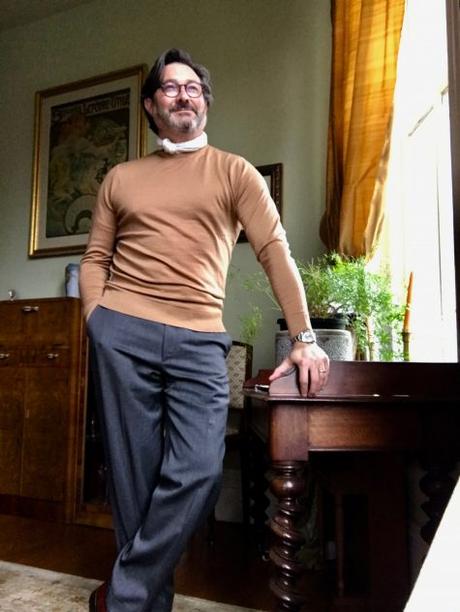 Now all I need to do is lose ten pounds. Extra-fine merino sweater by Sunspel. (I'm still getting used to the idea.)