Are you aware how many great designs have been isnspired by love? I have collected several of them in my folder in Clippings (most of them with prices so that you can choose to buy), but have a look here at some of my favorite pieces: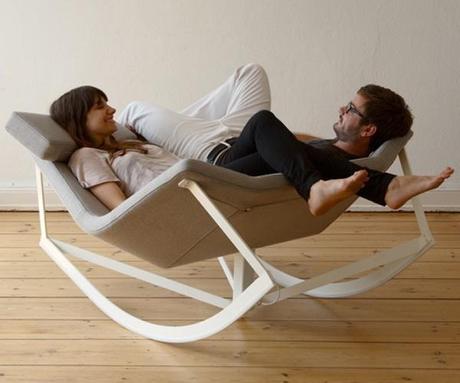 Rocking Chair by Markus Krauss. The shape of the seat enables many-sided use even by couples. The telescope mechanism locates the rocking chair in an easy chair position.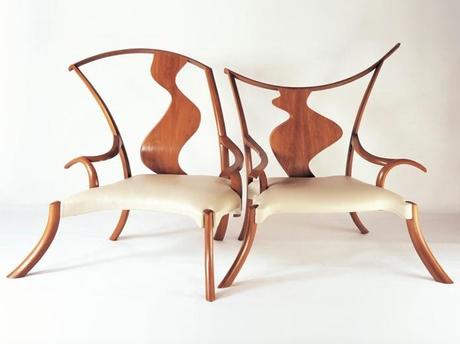 DAVID SAVAGE LOVE CHAIRS Vers IV - t
hese chairs, made in pearwood, reflect a lovely young couple dancing the Tango.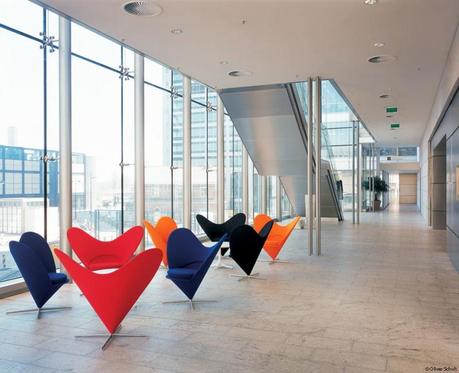 A variant on Cone Chair, designed by Verner Panton in 1959, and baptized Heart Cone Chair because of its heart-shaped outline.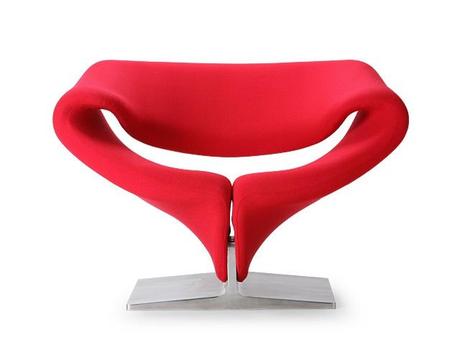 Pierre Paulin's Ribbon Chair, designed in 1966 for Artifort.