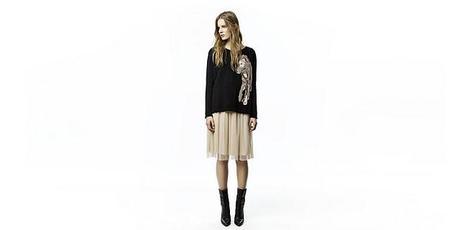 Tulle and knit. Ok, ok that's cute!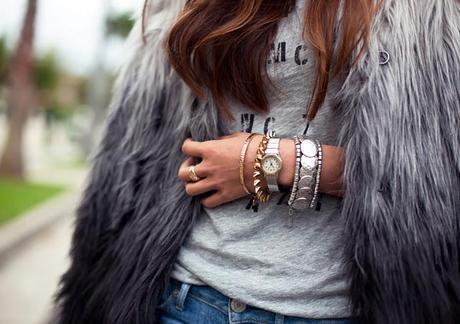 Gold and Silver shinny wrists!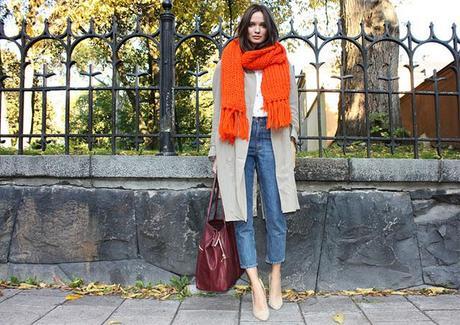 Big ol' orange chunk scarf and neutral everywhere else!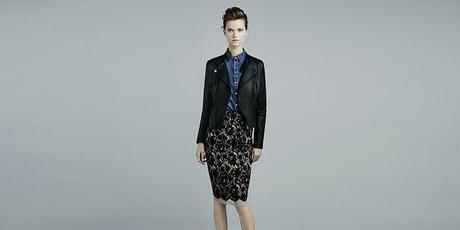 Denim, leather, and lace. Oh we could all be friends!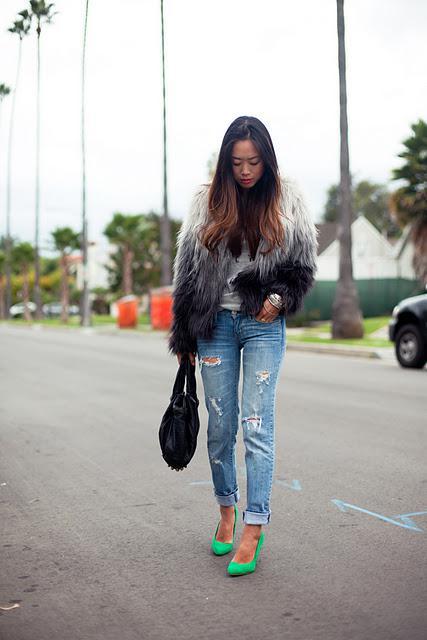 Why hello there green bean shoes and did you say ombre fur?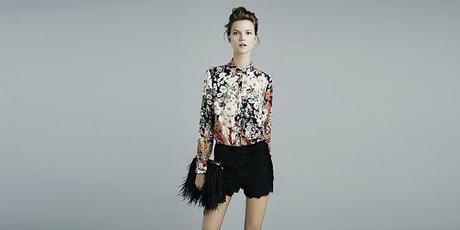 Floral, feathers, lace... watch out Grandma!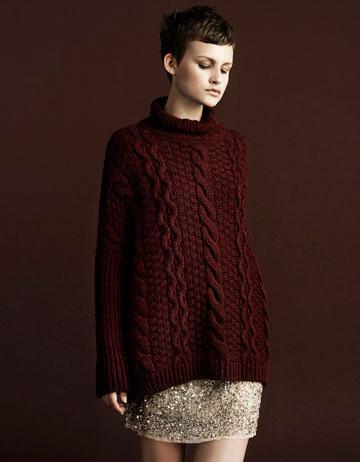 Curled up in a Turtle neck... on the dance floor.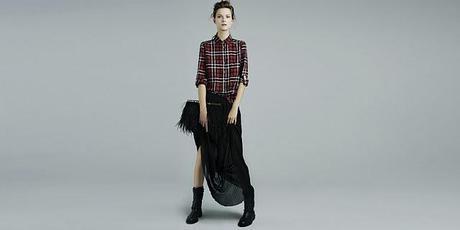 Plaid + Pleated Maxi= Lumber Girl FABulous!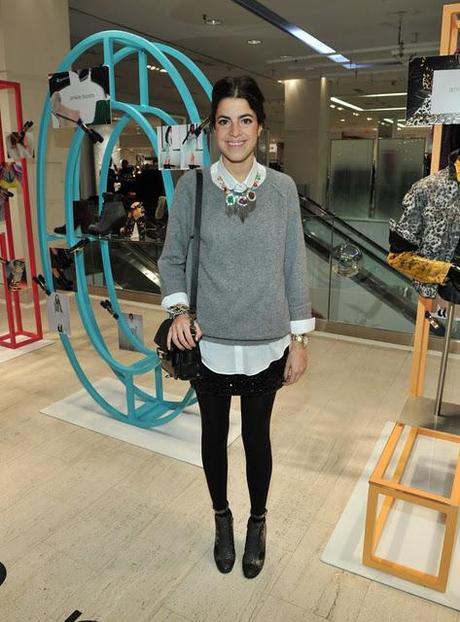 Sparkles peaking out of your underbelly. CHECK!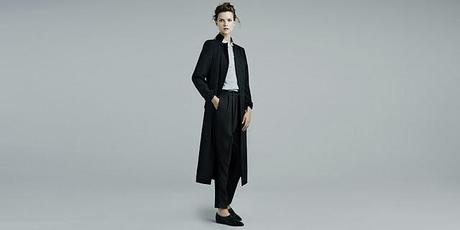 Long, lean and manly.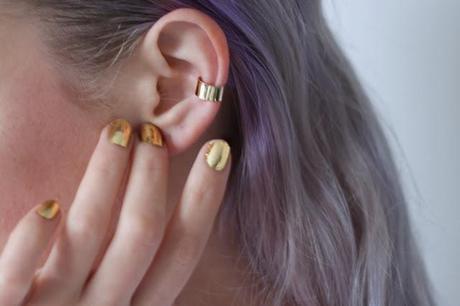 Your ear cuff from 1995 called and wants you back! I'm down.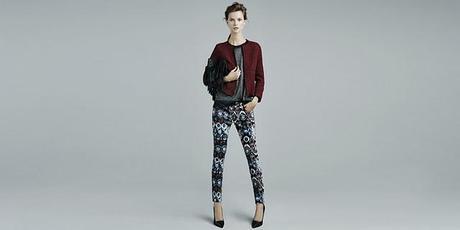 Oh hey haute pants.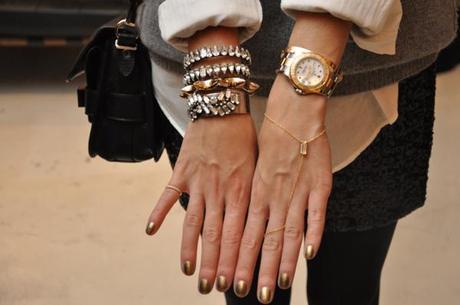 Playing dress up in Grandmas jewels and Grandpas watch.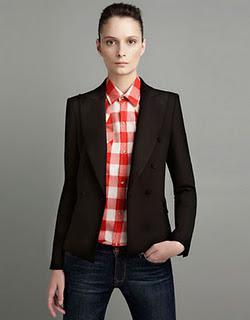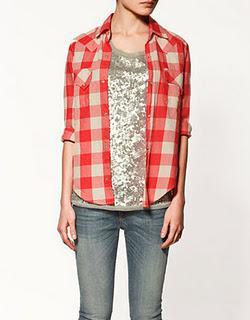 Gingham, from Day to Night.



I'm obsessed... gold, sparkle, mixed metals, knits, sequins, prints, pops of unexpected! Ok fine... now it feels like Holiday Season!
xxM
images via The Man Repeller, Zara, Love Aesthetics, Song of Style, Columbine Smille