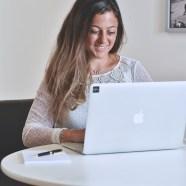 Tags
Rebecca Masri is the Founder of Little Emperors, the Private Members Hotel Club offering affordable luxury across the globe. It is Rebecca's knowledge of purchase power, learnt from her career at Goldmans Sachs, which enables Little Emperors to guarantee the lowest rates at the best hotels with the most benefits. With an incredible portfolio of over 5,000 luxury hotels around the globe, Little Emperors uses sophisticated technology and a forward thinking, tech savvy app to enhance members' experience. Little Emperors won the Four Seasons Hotels of the World best new preferred partner award and is the go-to for an honest third-party voice for travel trends. A voice which has been crucial in predicting travel trends for the coming year.
Rebecca's 5 top tips for entrepreneurial success
Plan - have goals and vision and go get them. Also plan yourself to have a good work/life balance.
Challenge yourself and thing big
Take Risks - calculated ones
Take action, work hard and remain positive
Lead well and build a solid work culture as nobody can be successful alone. Cultivate positive relationships
do what you love, be brave, don't be afraid of failure, believe in yourself
Names of 4 women who inspire Rebecca the most
Rebecca's favourite saying/inspirational quote "Success is not final; failure is not fatal: it is the courage to continue that counts"