Well it has FINALLY started to warm up over here in Idaho.   There are buds starting on all the trees and I am not sure I should admit but I laid down on the front pavers and just absorbed all the sun's warmth on our first "hot" day.  I am pretty sure I should retire somewhere really warm as it makes me so happy. (Or I suppose I could just go on a trip to the tropics, that would make me happy too) ;-)
Being that I am gearing up for summer, I thought it would be fun to show you some awesome outdoor patio rooms.
Get ready to be inspired!
First, I LOVE this porch with the build in fireplace.  I wrote a whole article about decorating with lanterns and what the best classic accessories are to use in your home.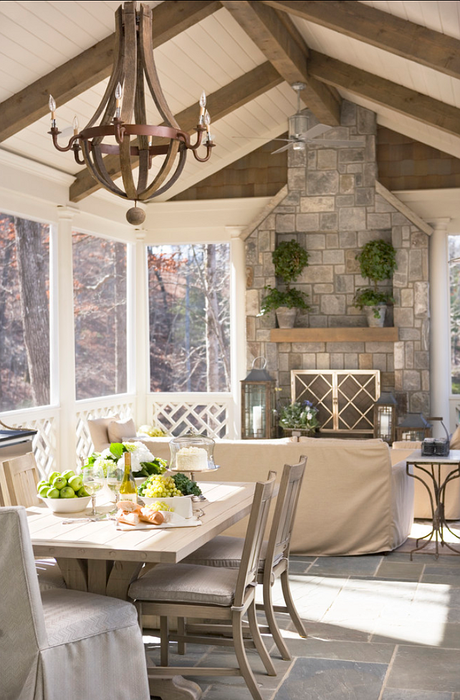 homebunch
THERE'S MORE! Click to read this full post :) » If you enjoyed this post, you can click small purple Share To Facebook button right below this message :-) I'd appreciate it! You can also head over to WWW.CREATIVEJUICESDECOR.COM and sit back, relax, grab your cup of coffee and check out my other DESIGNER SECRETS and FUN CRAFTS on my blog. (Thanks my friends!)