Copper accents, Decor, hoods, and tubs
If you haven't noticed, copper is BIG right now. Wether you can only afford to go small with decor like copper hardware, cookware, planters, or lighting OR if you are lucky enough to go big like with a copper tub, range hood, gutter, or doors, there is plenty of inspiration below. So get your Christmas list out and get ready to take notes!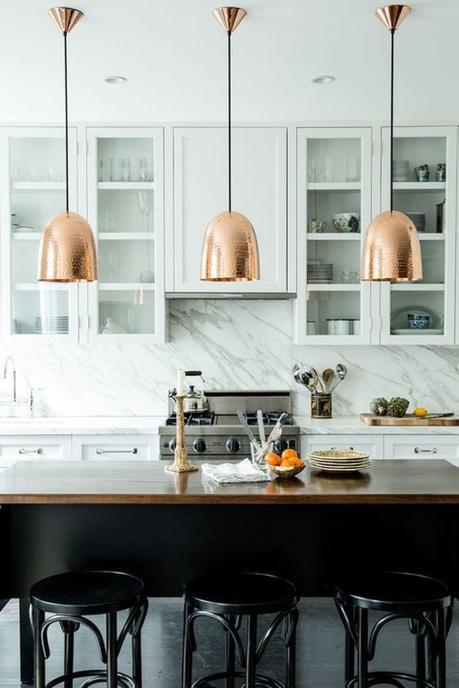 Want to start small? If you're nervous about integrating copper in your decor or simply have a more modest budget, copper pendants are a great way to add the warmth and patina in your home.
via Style Me Pretty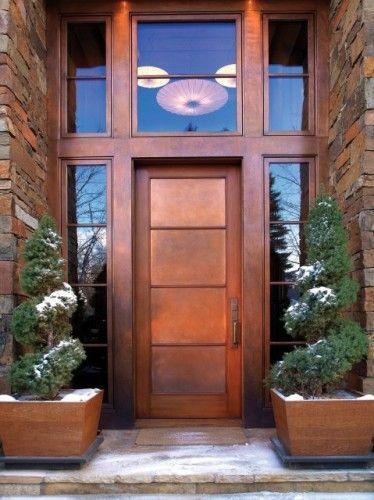 Want to go grandiose? It doesn't get more beautiful than this modern copper door.  It brings out the warmth in the stones perfectly, and will continue to be beautiful with age.
via Pinterest via Houzz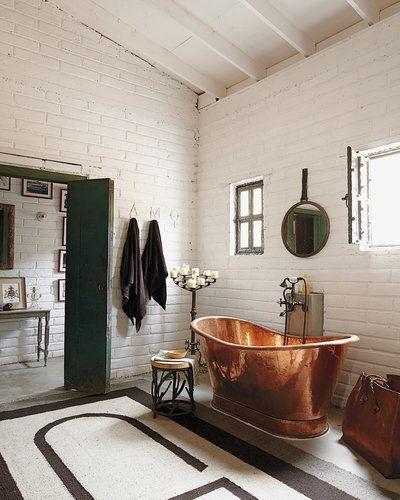 I take a lot of hot baths in the winter.  This tub would be more than adequate for soaking.
via Pinterest via New York Times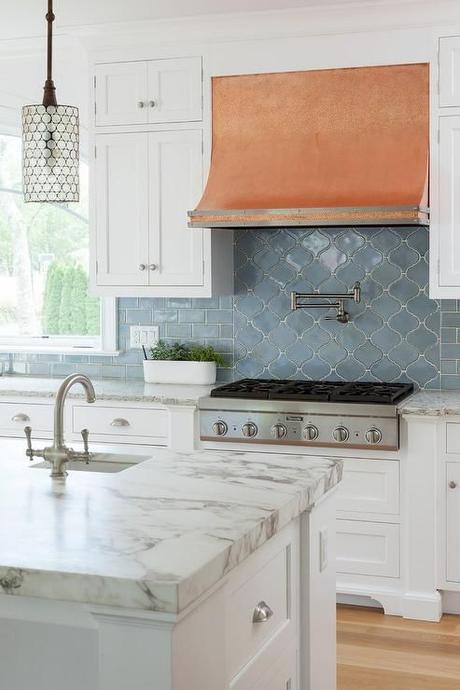 via Pinterest via DecorPad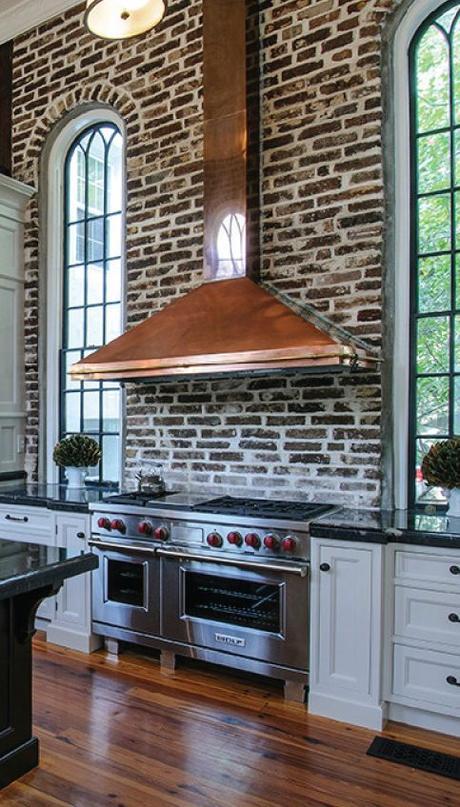 I couldn't decide which example of a copper hood to show you, so I thought you wouldn't mind seeing both. I wouldn't mind having either!
via Pinterest via Jessica Gordon Ryan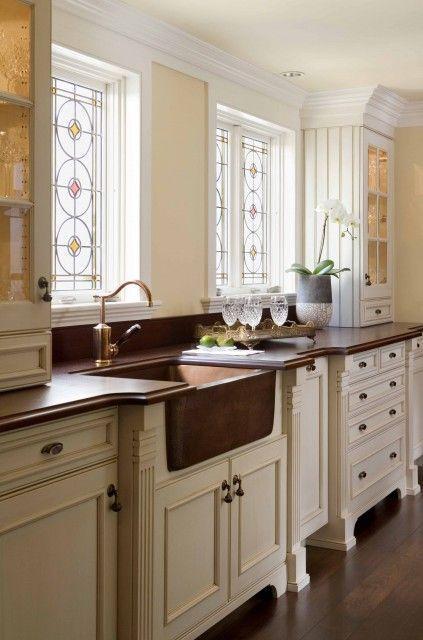 Copper farmhouse sink!!! Leaded glass windows!
via Houzz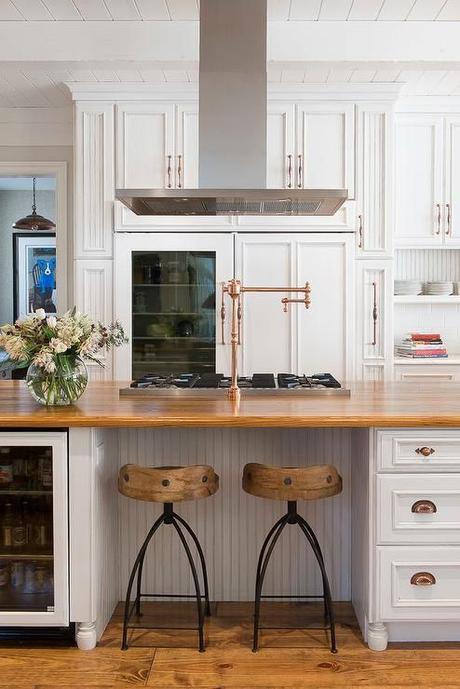 Depending on your number of cabinets, copper hardware can be an affordable way to integrate copper into your decor.
via DecorPad
If you're in the market for some great copper products check out CopperSmith.  They have reviews on their site and a very wide range of copper tubs, range hoods, decor, etc. - even copper tables - which look gorgeous!  Below are just a few great finds: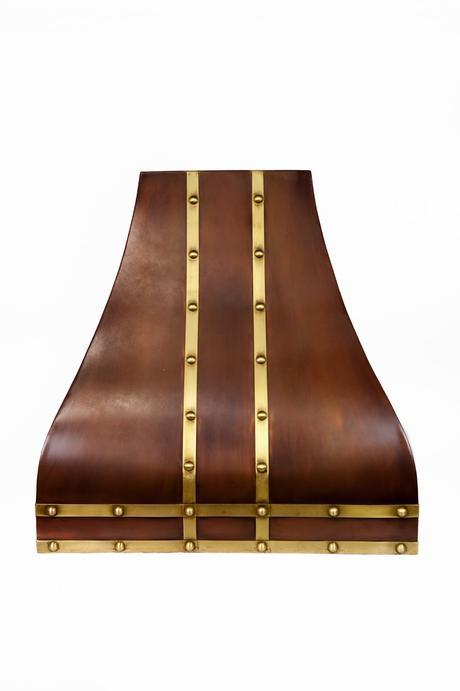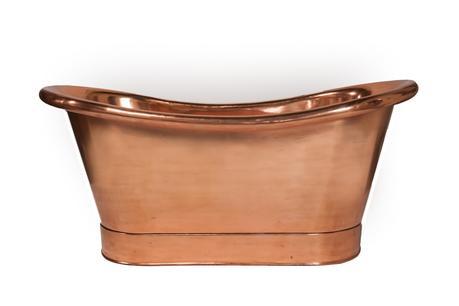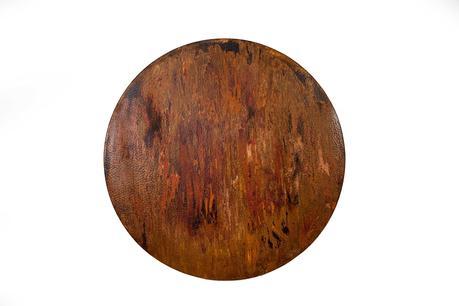 This is a copper table - isn't it gorgeous!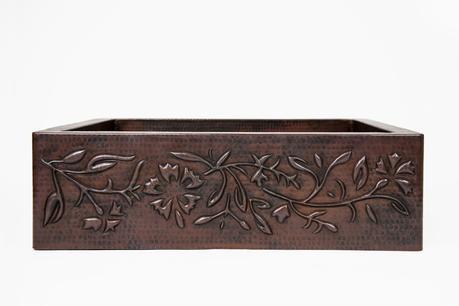 Do you have any copper beauties in your home?
DISCLOSURE: This is a sponsored post