Inspiration Avenue.  What is it?  From
the Etsy site
, this is a brief description of this lively group:
Inspiration Avenue is an interest based global Etsy team wherein we promote, share, and encourage each other's creative work through a positive environment utilizing the goals we set through our team blog, correspondences, and meetings.

 
Our team members are comprised of a diversified selection of artists totaling no more than 25 – 30 actively participating members who work in a wide range of artistic mediums including but not limited to painting, collage art, paper arts, jewelry design, fabric & fiber arts, digital design, photography.

 
Our goal is to assist our members in increasing visibility for their handmade creations. We accomplish this by mutually sharing helpful online tools with each other, promoting artisan creations through our weekly inspirational blog challenges, and participating in annual blog parties and charitable events.
Given the small size of our team all of our members are encouraged to participate by helping out with the upkeep of our team Twitter, Facebook, and blog activities, and by joining our administrative team when a position comes available. 
So if you're looking to get involved with a small, fun, and active team that encourages positive relationships through an environment of artistic inspiration, look not further.
That being said, I am happy to become part of this team of talented individuals.  And I have even re-opened my Etsy shop with a small start.  I'll be adding more items in the near future.  My button, so kindly supplied by
Jenn
, a superb watercolorist and one of the team members, is on my sidebar and also here: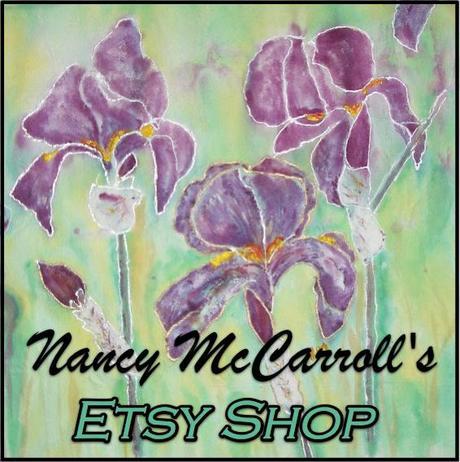 Jenn can be found here:

The rest of the Inspiration Avenue members are listed on the right side bar of this blog.  Each person has a blog and an Etsy shop, displaying an amazing amount of diversity in their talents.  Visit them all!
And take on an art challenge weekly through Inspiration Avenue.  This week's challenge can be found here...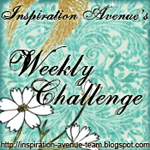 Every 

MONDAY

 a new theme is announced. Participants have one week to complete their submissions. Submissions MUST be added by the next  SUNDAY NOON, EASTERN STANDARD TIME. 

We are a global team and we work according to EST so, p

lease check our clocks on the front page (right sidebar) to make sure you submit by the deadline.