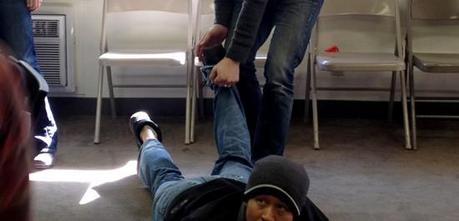 Gianna Sobol updated the Inside True Blood Blog today with a pretty interesting photograph! She snapped executive producer Greg Feinberg dragging stunt coordinator Hiro Koda. The interesting part is that one of the men is supposed to represent Alcide (Joe Manganiello). But the question is, is he being dragged or is he doing the dragging? Tell me in the comments below!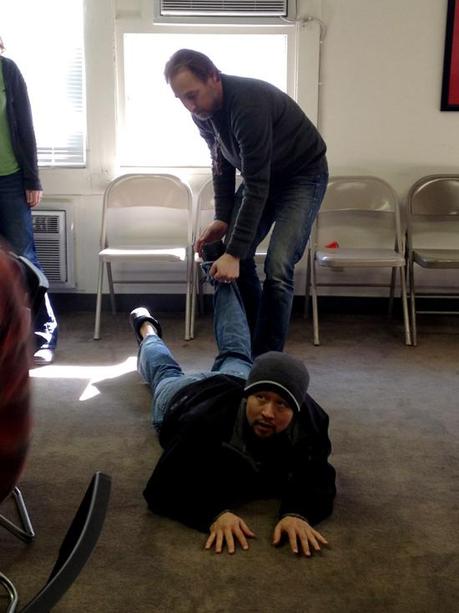 Source: Inside True Blood Blog.com- "What a Drag!"
Image Credit: HBO, Inc.