For those of you who watched Alan Ball's previous HBO series, Six Feet Under, the following photo might look a little familiar because it appeared in the pilot episode. Gianna Sobol posted a photo on the Inside True Blood Blog of a new mysterious set. She wouldn't say what it was for. But according to Alan:
"…In our use of [the set], something very different lurks inside these body lockers."
Hmm I wonder? Check out the photo below!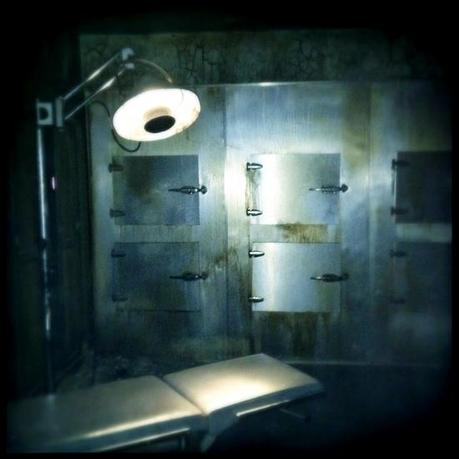 Give me your best guess about what's in the lockers in the comments!
Source: Inside True Blood Blog.com- "New Mystery Set"
Image Credit: HBO, Inc.