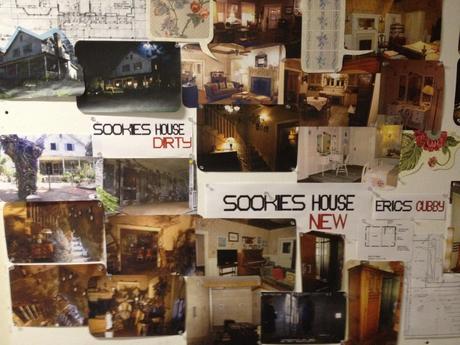 For this week's Inside True Blood Blog, Gianna Sobol decided to show fans the kind of inspiration collages that the art department uses. The one shown above includes pictures of current sets like Sookie's (Anna Paquin) new house, her old one, and Eric's (Alexander Skarsgård) cubby hole along with photos of locations and pieces of furniture. These serve as inspirations for set decoration  for the department Cool huh?
What do you think about seeing things like this? Are they interesting to you? Tell me in the comments below!
Source: Inside True Blood Blog.com- "Inspiration is Just Down the Hall"
Image Credit: HBO, Inc.