We are so close we can taste it Truebies.  The Season 4 Premiere of HBO's True Blood is tomorrow and we have one final postcard from the set for you.  This one is from Jessica Tuck who plays the face of the vampire rights movement, Nan Flanagan.  Enjoy!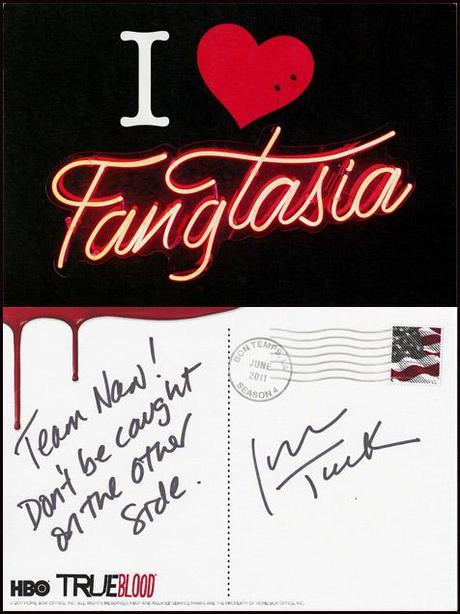 And in a sad note Gianna Sobol, the woman behind the Inside True Blood Blog that we have all been enjoying for the last several months, has posted her final entry.  During the filming of Season 4, Gianna has been giving us hints from the set, bringing us insider info on the inner workings of the show and also providing us with some interesting interviews.  In her final post she says that she will be very busy the next few months helping Alan Ball with post-production and promoting the show, as well as some other fun projects that he has on the way.  She says that she hopes they will be back in November when filming of Season 5 (which has not yet been officially confirmed by HBO) commences.  Gianna recommends we keep up with the Jessica Blog, a project that she has been working on with Deborah Ann Woll.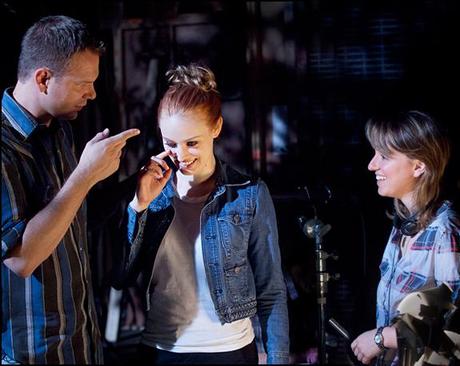 As sad as we are to see the blog end we are super excited for the Season 4 Premiere and we are looking forward to reading Gianna's blog when Season 5 filming begins!
Source:  Inside-True-Blood-Blog.com – Postcards From The Set: Jessica Tuck
Image Credit: HBO, Inc.