For this entry of the Inside True Blood Blog, Gianna Sobol decided to show the fans a small piece of the True Blood production machine by writing about the drinks that the extras have for scenes that take place in Merlotte's or Fangtasia. They are considered props so they are the props department's responsibility. From the pictures below, there are at least 80 drinks to keep track of. So to keep everything organized, each one is numbered and put in a taped off area specifically for that drink so each extra has the same drink every time. From bottles of Tru Blood to beer, it all counts! While it might seem like a small thing, the drinks that people carry do help contribute to making these bar scenes realistic for the fans at home! See the photos below for the kinds of props that the props department handles: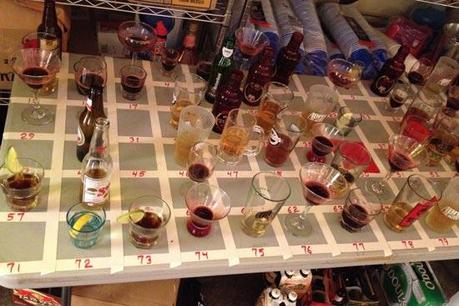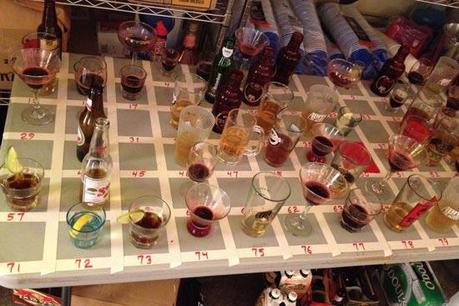 Source: Inside True Blood Blog.com- "Mixing Up Drinks"
Image Credits: HBO, Inc.