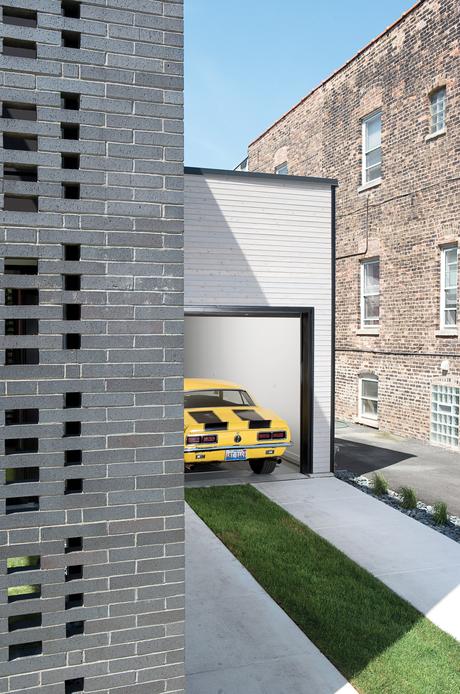 The Brick Weave House by Studio Gang Architects
Formerly a horse stable, the Brick Weave House is all about transportation and transparency. A clever renovation has made it the most compelling architecture on the block and home to a pair of urbanite gearheads and their bevy of cars and motorcycles. 
Photo by Gregg Segal.