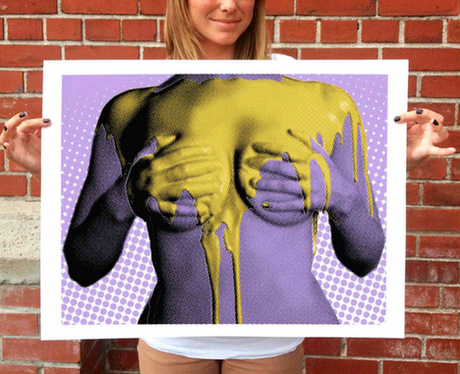 Montreal based Station16 will be launching an exclusive Limited Edition Screen-Print with London based Artist 'INSA' today!
 This Print will be dropping here today, Wednesday August 29th at 5pm UK time. A three color screen-print on 100% heavy cotton paper with a gel varnish overcoat, followed with an iridescent 'Sugar Dust' finish!
Title: Exterior Gloss
Edition size: 13 Paper
Size: 20 x 26 inches Colors: 3 + Varnish + Sugar dust Signed and Numbered, all prints come with a certificate of authenticity.
Three additional color variations of the 'Exterior Gloss' print, produced by Station16 & LNDMRK are avaliable for purchase at INSA's Montreal debut show which opened last night. 28th August. More info on the editions and show can be found
here.