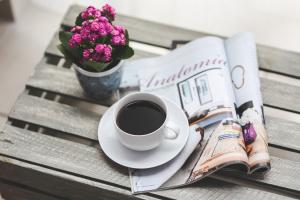 Excerpt:
Live, love, laugh and be full of your own distinctive joy, an exhilaration that no one can steal or take away from you, and your abundant spirit.
Life itself is a deep experience and knowledge and understanding is a deep advancement, intangible stimulation that delivers a powerful elevation – truth in my own words because I am living proof of what "divinity" can reveal and accomplish.
Exhibiting authenticity within a world full of many fakes and cowards takes a fierce character, one that is combined with a natural strength and confidence that manifests within to then inevitably exude without.
A genuine soul can take on any challenge that arises with a cool ease and vile tenacity.
Upon reasonable circumstance an honest person will not back down from what they may believe in or stand up for.
Why fear to express oneself within thought and ideas especially when reflection and vision may not be so common or within the norm? A unique view and perspective suggests more valuable notability and change compared to the same useless repetitive unfruitful solutions that are bias and foreign to the vast array of distinct individuals. I could never be stuck within someone else's rut! I am about productivity.- Preview Innovative Style,
"The occupational career section is coming soon", the page that focuses on our job life and how we (those of us who it pertains to) successfully balance within the daily activities of our home place and social life and workplace life-naturally keeping those two or three circumstances separate because work should stay at work and home should stay at home-I never understood how some people bring work home with them because once I get home all of that occupational duty or whatever that may have went on there is completely forgotten about! All I want to do is to eat and relax, and then go sleep.