First off, let me wish all my Muslim readers a wonderful and blessed Eid-El-Kabir... hope you are having a nice time, because i am enjoying my self over here

Okay! I did say I'll be making a review on the Innjoo halo phone after my two weeks straight test... and after 15 days of testing the phone, I have concluded with my findings and now, I'd say that InnJoo Halo is a good buy for any person who is not a techie.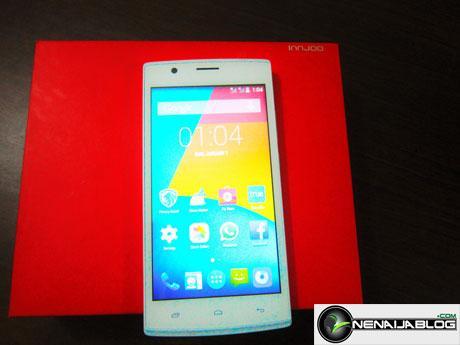 Now let's talk more about the Innjoo Halo and why you should consider buying the phone...
The InnJoo Halo
The Innjoo halo is a light-weight and budget-friendly smart phone with a "5 inch IPS display" that comes with 1 GB ram and a 8 GB ROM (expandable to 32 GB). It comes with pre-loaded apps that you'll find interesting... you can also install as many apps as you want without affecting the speed of the phone.
Must Read: Infinix Hot 2 (X510) Review, Specifications and Price
Let's see more on what the phone can offer our day2day life
Camera
The InnJoo Halo comes with a 5 Mega Pixels back camera (with LED flash) and also a 2 Mega Pixel front camera, it has a face dictator and also image enhancer to make your selfies look awesome.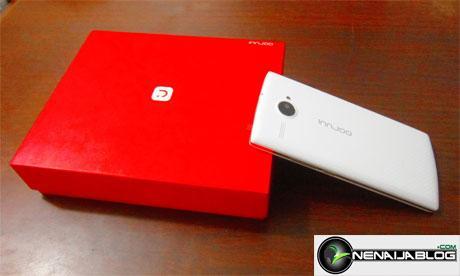 If you love taking selfies, you'll love the Innjoo Halo. But the truth here is if you are a photographer, the 5MP camera might just not be your best lookout...
Battery life
Talking about battery life, the Innjoo Halo comes with a 3200mAh Li-Polymer Battery... battery greater than the Innjoo Fire and even the Infinix Hot 2.
Must Read: InnJoo Halo Specifications and Price
With the Innjoo Halo Battery Capacity, the phone can last you up to two to three days without charging and with serious game playing, it will last for 5 hours... no wonder they call it Power for Africa 😉
Sincerely, in all the low-end phones I have come across that has the same price range as the InnJoo Halo, none has come up with 3200mAh battery. They all end with 2000mAh or so...
Multi-tasking
Okay!!! The truth, I tried listening to my favorite music while playing asphalt 8, after a while, the music player stopped working while the game was still playing.
But when I was on my blogging mode, I was able to work with WordPress, Facebook, and twitter app all at the same time without any of the app shutting down.
Here are the side views of the InnJoo Halo phone...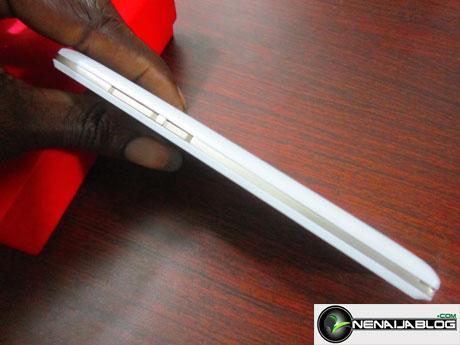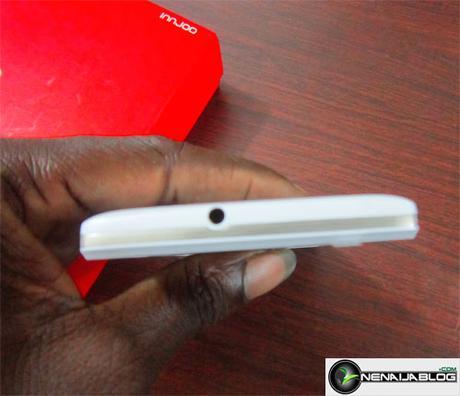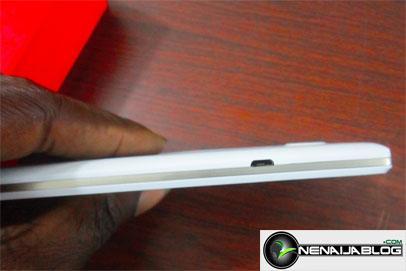 My take
I have only seen but a few phones that come with 1GB RAM and being sold for this price. Sincerely, the phone might not be in the mid-range phones but it certainly killed other phones in its range.
Must Read: InnJoo Fire Review and Specifications: Hands on
And also, I'd say that they are the first to give a low-end phone for such a price and battery life...
What's the price you say?
You can get the phone on Jumia for N13,990 naira, about $70.2856 in dollars. The device sounds cheap, right? I know, for the price, it's a must have phone...
I am leaving you guys with an unboxing video of the InnJoo Halo so you'll know how it looks and feel...
Back to you
Do you have comments, questions and or thoughts you'd love to share with us? Please use the comment box below to do so...
Must Read: Infinix Hot 2 Quick Review, Specs and Unboxing Video
Remember that your comments, questions, and thoughts are highly welcomed and most appreciated.
Do not forget to share this post with friends so they'll know their next phone to buy if they are looking a budget-friendly phone.