Inkster Maken, a new range of lighting using Australian limestone and salvaged hardwood by designer Hugh Altschwager illuminates the Down Under.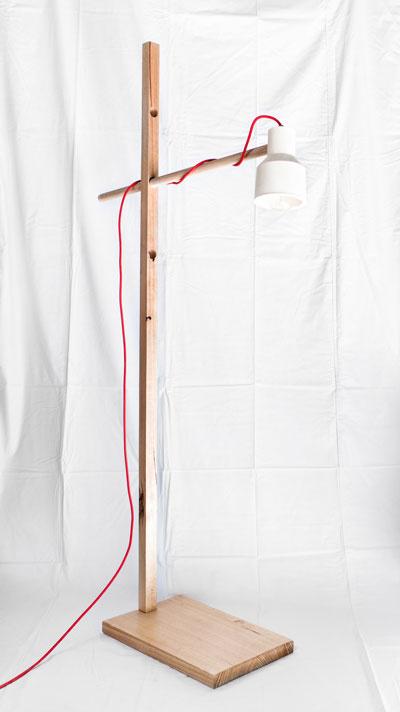 While we love this simple light and its punchy red cord, all of the Inkster Maken designs can be customized or bespoke developed.
Victoria, Australia-based Hugh Altschwager is passionate about the outdoors and handmade items. For Inkster Maken, he combined his two loves into a new range of limestone lights. According to Altschwager, using limestone in lighting provides a "warm, earthly, glow not commonly found in other modern lighting fixtures." We are fans of these tactile, sturdy lamps and the sustainable production methods behind them.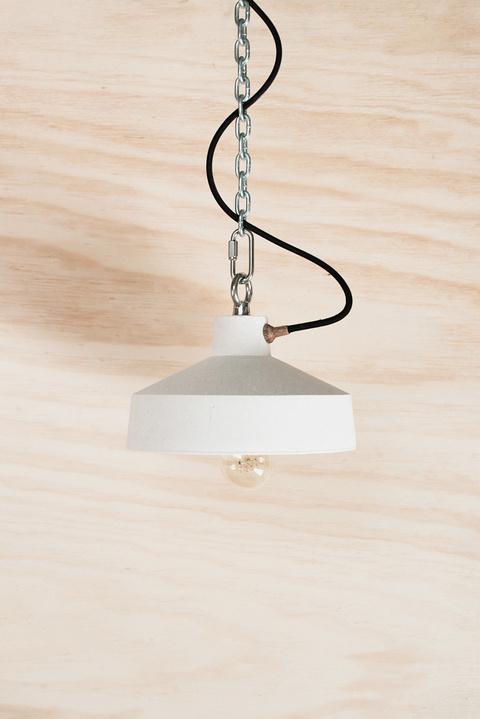 Large Pendant, AU $585.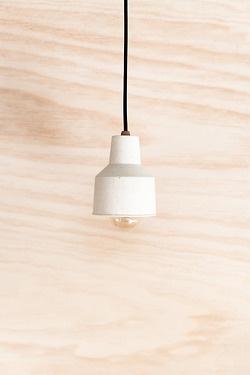 Small Pendant, AU $375.
 To learn more, check out The Design Files blog interview with Hugh Altschwager. Our Salone 2013 coverage also includes
cutting-edge lighting designs
, check it out!