Responsive design is an answer to a very basic web issue for a publisher: maintaining just one website regardless of the device it will be displayed (computer, tablet, or smartphone browser). The same content is rearranged to fit the final delivery support.
Publishers can enjoy this opportunity and be done with their non-mobile optimized websites or with their dedicated mobile sites they had to maintain apart. It's simpler and more economic! Responsive design in advertising makes sense too.
In such regards,  we are excited to share our latest infographic: Advertising in Responsive Design.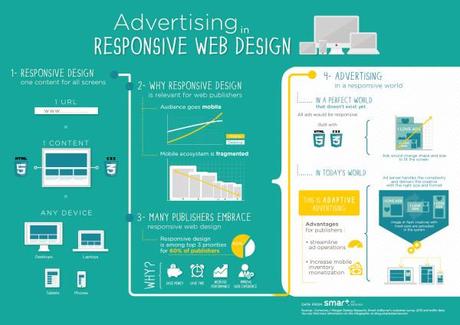 Please find below the other versions: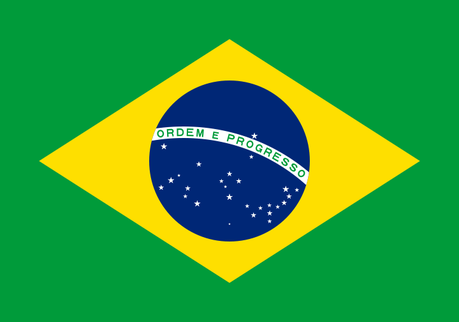 For a media buyer, responsive design also must be a way to keep things simple and to save money. Regardless of the delivery media, there's just one line of code, with a guarantee that the ad will be delivered in the appropriate format.
In theory, for both advertising and publishing, responsive design is just about CSS rules. In an ideal world, advertising is always created in HTML format  following best pratices (as in the website), and is adapted to its environment thanks to CSS rules specified in its code. This is called Responsive Creative Design (the ad's dimensions are adjusted to the browser size: ). In this case, the role of the ad server is limited to the trafficking of the multi-support creatives.
In reality, most creative files are still developed in flash, animated GIF, or even HTML, without any ad rules. This is a case of an adaptive solution (the size of the creative needs to be adjusted to the screen size, but once displayed, its dimensions are not flexible).
There are then two possibilities for the ad server:
- The ad server can delegate the choice of the right creative to the website, by sending all the eligible creatives. The publisher set the right ad rules, more or less complex according to the filetype (flash, image, script) to ensure the proper display of the banner.
- It is the ad server itself that selects the creative to be delivered, based on the device. The publisher doesn't have to implement anything specific.
Smart AdServer has chosen the second option. The publisher thus focuses on its content and delegates its advertising management to the experts, its ad buyer and ad server.
Responsive design today, cross-platform design tomorrow!
Smart AdServer has developed an adaptive solution which enables standardized campaign trafficking regardless of the device and its browser, with one-time universal tagging of supports and trafficking workflow. The  multi-output tagging is completed with a systematic device detection.
Next step: In a streamline workflow, enable publishers to deliver cross-platform banners that are appropriate for their environment (Browsers on all devices, application, connected TV . . .). Cross-platform is just one step away!
email