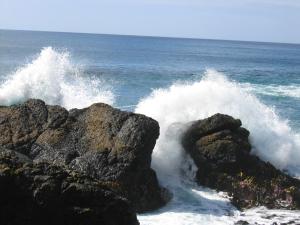 As I've done for the last six years, I am publishing a retrospective list of the 'top' 20 influential papers of 2109 as assessed by experts in F1000 Prime (in no particular order). See previous years' lists here: 2018, 2017, 2016, 2015, 2014, and 2013.
Impacts of historical warming on marine fisheries production — … describes a new advance in the topic of how a warming ocean will impact some of the important fisheries.
Ecosystem tipping points in an evolving world — … what this paper does exceptionally well is to place the relationships between traits and tipping points into a temporal context, thereby illustrating how functionally relevant system properties can provide an interface between ecological and evolutionary dynamics.
Wilderness areas halve the extinction risk of terrestrial biodiversity — … show elegantly that not all wilderness areas have the same effect [on threatened populations], which allows prioritization of conservation efforts.
Range edges in heterogeneous landscapes: integrating geographic scale and climate complexity into range dynamics — … demonstrate that we need a better understanding of how climate heterogeneity, collinearity among climate variables and spatial scale together modify range edges of species.
The geography of biodiversity change in marine and terrestrial assemblages — … emphasizes considerable geographic variation in biodiversity change and that while species richness in many areas has not changed over time, species composition has changed substantially.
Climate tipping points – too risky to bet against — … highlights that we are nearly at the point of no return with regard to the onset of irreversible climate change as a consequence of the continued rise in carbon dioxide emissions and temperature of the planet.
Widespread drought-induced tree mortality at dry range edges indicates that climate stress exceeds species' compensating mechanisms — … predictions that dry range margins will recede if warming continues are likely to come true, with important implications for ecosystem change and the global carbon cycle.
Neonicotinoids disrupt aquatic food webs and decrease fishery yields — … highlights the catastrophic effects of using neonicotinoid insecticides on aquatic food webs and the collapse of the spring zooplankton biomass.
Deficits of biodiversity and productivity linger a century after agricultural abandonment — … show that after 91 years of agricultural abandonment in savannah and grasslands only half of the plant productivity and three-quarters of the plant diversity have recovered.