Tricks to softening a hard space
Over the weekend, I spoke with a potential client about ways in which you could soften a minimalist concrete and wood space. It got me excited about the possibilities, and I discovered that there are a few sure-fire ways in my opinion to accomplish this:
*  Soft textiles, rugs, drapery, throws and pillows (helps if they are casual and loose)
*  FUR anything (or velvet…as long as it's plush)
*  Upholstered, leather or feminine seating
*  A rustic or antique piece
*  Hanging lighting fixtures that are either ornate (like a chandelier) or loosely gathered (like bulb pendants)
Oftentimes adding even one of these elements can entirely change the feeling of a space.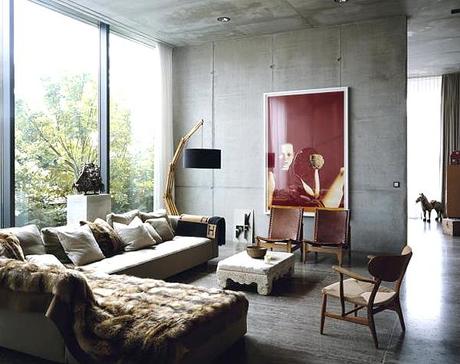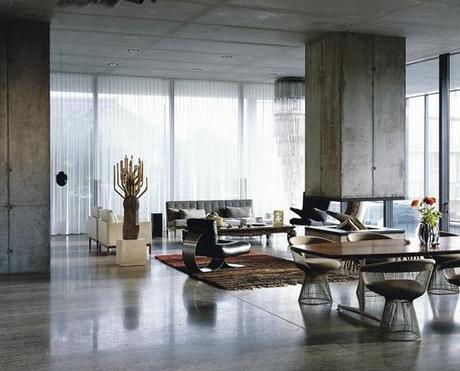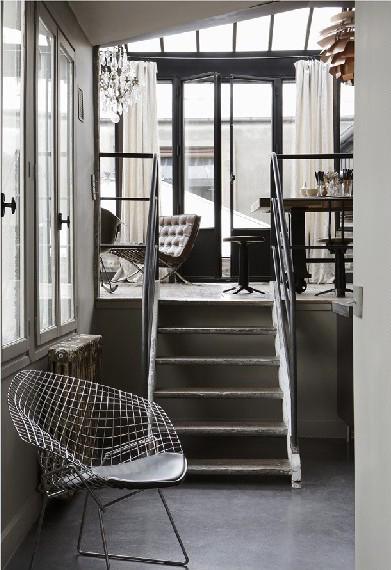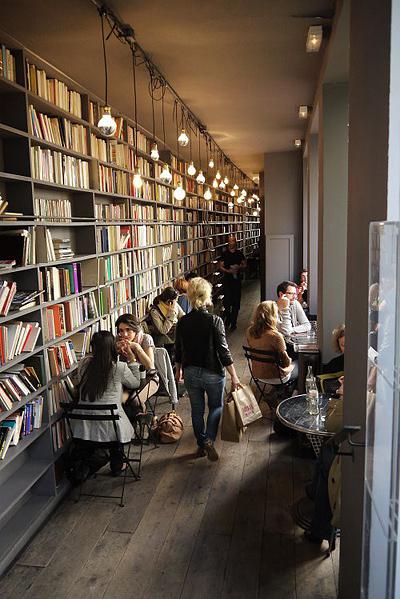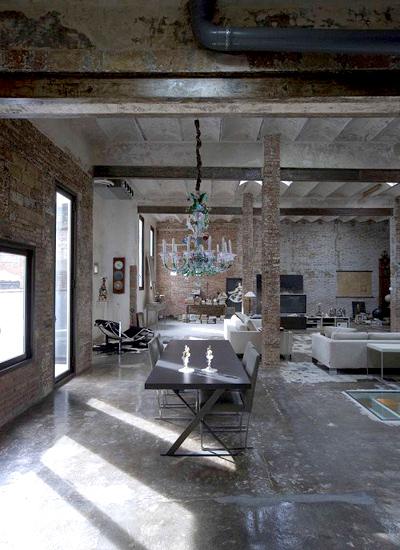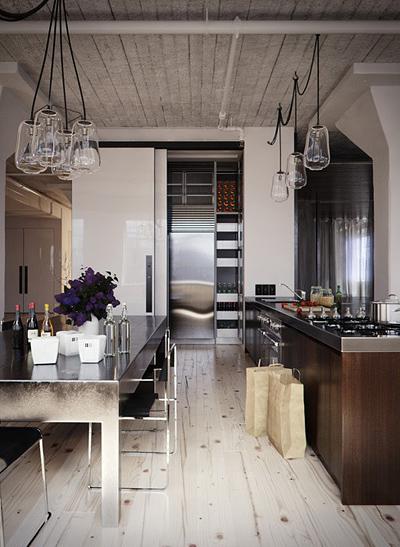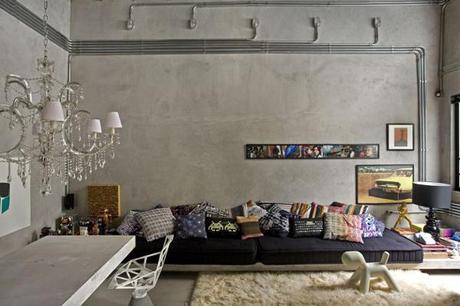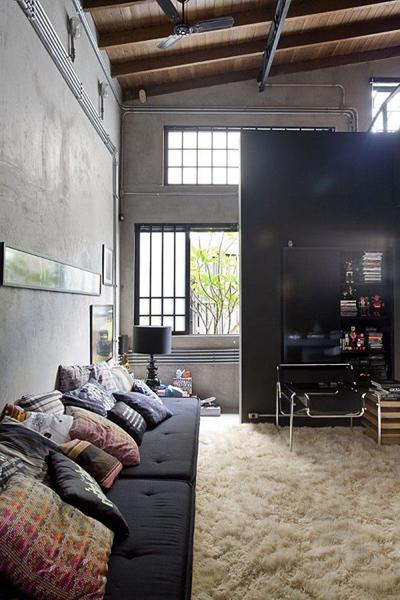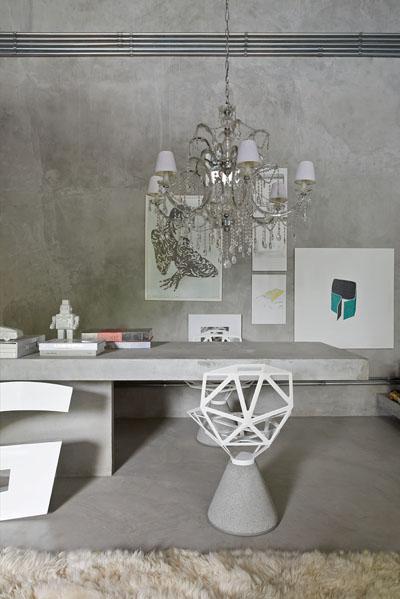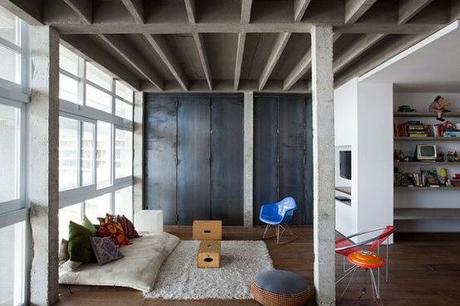 I think the point would be to add elements that make it feel effortless, pliable, relaxed, comfortable…less permanent and rigid; adding that extra layer to balance it out. (Reminds me a bit of the Boho Glam Recipe I threw together, but perhaps with less glam and more iconic pieces?) What would you do?
Loving this look? Great sites for more of it:
Vosgeparis
From the Right Bank
Desire to Inspire
Solid Frog