LIVE:

WHO: Good People Theater Company
BARRYMORE by William Luce
, with Gordon Goodman in the starring role as John Barrymore
WHEN: Preview on Friday, November 8 @ 8pm Opening on Saturday, November 9 @ 8pm Then running 3 weekends November 15 through December 1
Fridays @ 8pm
Saturdays @ 2pm and 8pm
Sundays @ 7pm
WHERE: Greenway Court Theater 544 N. Fairfax Ave between Melrose and Beverly WHY CARE? Practically speaking, Gordon is of those classic hard working Los Angeles Equity actors of a certain age–a guy who's built up more than 100 acting credits over the years.  But he's not often carrying a whole show.  Many who know him feel he's under-rated or under-appreciated.  And we think that is about to change.  John Barrymore is someone Gordon has long wanted to explore–as an actor and a psychologist–and we're confident Gordon is going to give us one those "performance of a lifetime" moments.
goodpeopletheaterco.orgFacebook.com/GoodPeopleTheaterCompany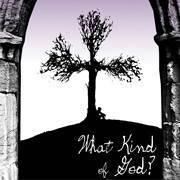 The World Premiere of
What Kind of God? 

by Steve Julian
A gifted boy pleads for love. His only family member cries out for safe passage. One priest turns a deaf ear while another wages war against his own demon. How can any victim fight the world's largest religion and come out whole? How many shepherds does it take to keep one lamb safe?
Directed by Aaron Lyons
Thursday, Oct. 10 & 17 @ 8pm
Friday, Oct. 11 & 18 @ 8pm
Saturday, Oct. 12 & 19 @ 8pm
Sunday, Oct. 13 & 20 @ 3pm
Starring (in alphabetical order): Brett Donaldson, Emily M. Faris, Steve Julian, Robert Keasler & Katherine McGehee *
* Appears courtesy of Actors Equity Association
whatkindofgodtheplay.com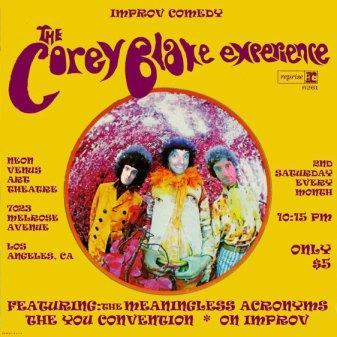 The Corey Blake Experience – Improv Comedy
When? Saturday, October 12, 2013
No but when? 10:15-11:30 PM
Where? Neon Venus
No but where? 7023 Melrose Ave., Hollywood, CA 90038
How much? $5
Facebook invite? Facebook!
Santa Monica Rep's WaveFest
WaveFest is a series of short plays presented in 3 waves. Every wave runs for two weekends and consists of five new plays (plus some surprises) from some of the most exciting and talented local playwrights around.
The Interview
Not everyone is qualified to be a parent. A play by Susan Josephs, directed by Diana Wyenn.
WORLD PREMIERE // OCTOBER 4 – 27, 2013 
Fridays & Saturdays at 8:00 pm; Sundays at 5:00 pm
@ STUDIO/STAGE // 520 N Western Ave, Los Angeles [map]
http://www.theinterviewplay.com/
LIVE – IMMERSIVE:

Come to Invisible Cities in your best costume on 10/31 for a chance to win a pair of Sennheiser headphones!The Industry creates ambitious world premiere productions that expand the traditional definition of opera, merging artistic disciplines and building new paradigms for collaboration. The Industry aims to engage a wide demographic and cultivate curiosity through the unexpected audience experience.
Tickets: http://invisiblecitiesopera.com/tickets/
ART for SOCIAL GOOD: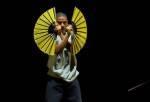 Artbound tweeted this link to me – using The Odyssey to allow prisoners to re-imagine their own returns home. #ArtHealsTheater has the power to change lives. Also, great targeted tweeting,
@KCETArtbound
! Using Homer's "Odyssey" to think about modern life is not a new idea. But using Homer's "Odyssey" to get incarcerated young men to re-imagine their returns home from correctional facilities is new, and it's what The Odyssey Project has been doing for three years now. Learn all about this initiative here:http://bit.ly/17BL2or
TRUST
by Steven Dietz, directed by Scott Marden at Theatre Unleashed's new home.
October 3rd-November 9th, 2013

Thursdays-Saturdays at 8pm*
No performance on 10/31. Special performance Sunday, 11/3 at 7pm
The Belfry Stage, Upstairs @ The Crown
This venue is located upstairs and is not handicapped-accessible
Proudly Supporting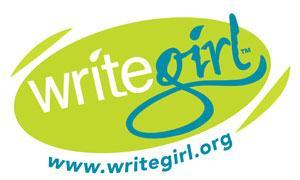 WriteGirl – Helping girls write their way to more positive futures.
Bring a new journal or ream of printer paper to the box office for Trustand Name Your Ticket Price to see the show! Click here to RSVP.
CALL FOR ART:

REDCAT's Studio: Fall 2013
REDCAT is seeking original performance works for the next edition of Studio, REDCAT's quarterly series of new works in progress in dance, theater, multimedia and music. If you have a project 15 minutes or under and would like to be considered – apply now.
Applications are due by 5:00PM: WEDNESDAY, OCTOBER 23, 2013
Showings are scheduled for: SATURDAY, NOVEMBER 2, 2013
Performance dates: SATURDAY, DECEMBER 7 at 8:30 PM & SUNDAY, DECEMBER 8, 2013 at 7:00PM
Visit our website: http://www.redcat.org/about/artist-opportunities and complete the online application.
FILM:
Releasing Heart – A Short Film in it's entirety for a limited time on the interweb! This little short premiered at the 2013 No Budget Film Festival where it screened at the beautiful Vista Theatre! Even though this movie was made for ZERO dollars, we will be sending out to more festivals to see how far it can go.
If you enjoy, spread the word and like our page!
http://youtu.be/1ePdA9IZ-Ts
COMICS:
Crazy Mary
by 
Michael Colbert
 (Author) , 
J. K. Woodward
 (Illustrator) , 
Ryan Sergeant
 (Illustrator) 
& 2 more
Don't call her crazy to her face. Several years ago Mary was a professional soldier who volunteered for an upgrade program dubbed "Project Dragonfly". The project upgraded the subjects with enhanced strength, speed and combat ability.
It didn't go well for Mary.
Shortly after the upgrades Mary started seeing things… insane things. A world of melting walls and living fire, vortexes of thought and colored radio waves, sentient metaphors and beings that existed in an invisible layer of reality. She could communicate with these beings. She made deals with some of them.
Or she had simply gone insane.
Either way she was useless to the project and the military so she was cut loose and vanished shortly thereafter.
A few years later she re-emerged in the New York area of Megalopolis as a "freelancer" specializing in bounty hunting and search and rescue. Her upgrades give her an advantage in competing against other freelancers, Lawcom and her targets… most of the time. She can still see the weird layer of reality and her trinity of supernatural advisors helps … most of the time.
Or she could just be crazy and very lucky.
Or a bit of both.
VIDEO:
—————————
To be considered for inclusion here & other blogs to which I contribute:
Email info: [email protected]
-Note that a press release is great, but please also include all pertinent information in the body of an email.
-Include links to press, website, social networks
-Tag or mention me for faster & easier sharing:
The CMJ Stories on Facebook
Twitter @CindyMarieJ