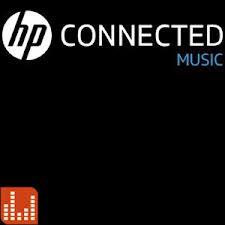 I was staring at my screen making sense of the production issue that had cropped up when my phone buzzed. Ignoring the distraction to recover an application that had suffered a major heart attack I proceeded to playing detective in search for the culprit. Yes, my day couldn't have started off well.
After slogging endlessly I finally rested in my chair in peace bringing reprieve not only to myself, my team but also to some thousands of users affected by the outage.  Feeling a pinch in my tummy I picked up my phone to check the time. I then realized that other than other tasks to attend to a text message from an unknown number awaited me that read "IndiBlogger meet this Saturday. Register fast, just 35 seats remaining". Without bothering to identity whose number it was I opened up the browser on my PC and punched in www.Indiblogger.in on my keyboard. After a few rotations of the loading circle the browser returned a not so courteous message "Denied Access Policy".
Not knowing how to get through (there are proxies but the chance of them working are one in a million) I picked up my phone and opened Safari. But since Airtel doesn't seem to allow anyone to express him/herself when you want to the most, nothing opened up. It doesn't even matter if it's the million dollar Apple that you're own. Life is fair when you need it the least.
Leaving chance to destiny I waited to get home. To my good luck, there were some seats still remaining. Thanking my lucky stars I registered.
You know, this is how destiny plays a part. A few fellow blogger friends of mine after having met each other at the Vodafone SpeedFest IndiBlogger meet got together and formed a group on Facebook "Blogger 007" (Talk about creativity on the part of the creator). Since the last time we met at the meet in September we have been trying endlessly to catch up. But thanks to work, personal commitments and the disparities in the lives of the working and the college going things never worked out. Finally, all thanks to IndiBlogger, the reason we met in the first place we were destined to meet again. 
For the day of the meet and a fellow blogger group mate decided to travel together. In that way the catching up would begin. You may think we stay miles apart but not so. We just stay 10 minutes away and yet haven't met in all this time. Countless searches on Google and M-Indicator indicated just one thing – the journey ain't going to be simple. Trains would still drop you off far away while the bus, don't talk about it. We just had 1 that made it all the way to BKC and we would have to be in serious luck to catch hold of it. After doing our math, permutations and combinations included and evaluating any calculated risks we were taking we decided to go for the bus. We met at the stop and hoped for the best. Thankfully luck was on our side.
Through the nearly 2 hour journey we managed to catch up on many things, interests and other mundane stuff. We got off at our stop and thought it wasn't bad at all. We reached the event and were all set. Let the evening roll. We made an entry and were welcomed with smiles; Hey-Hi's and raised eyebrows. I and my female friend, always the main topic of discussion for our group for leg pulling didn't let this one go. "Tum dono saath mein aaye na?" "Aaj kal Nelton ne pick up and drop service bhi chalu kiya hai…hume kab pick up karega?" What not can people come up with…I couldn't stop blushing.
The event started off with an apology for beginning late. I didn't know of the rest but for me it had already started on time. If you have to be connected to music then its paramount you get your vocals right, right? From hitting the highs to touching the lows (so low that I could feel my voice box) we did it all. If that wasn't enough we even went crazy with various noises...all part of the game. 
After that doze of freshness and rushing blood to voice glands, we moved to continue tradition with the 30 seconds of fame 'but' with a difference. Instead of the introducing yourself on stage when you're called to, we had to run around the place to the beat of "I like to move it" and get to know as many people as possible and write their names on the charts provided. Since I have been to many meets before I knew the catch. As no one said you couldn't cheat I conveniently wrote down the names of all the people I already knew. After doing the smart work I proceeded to the hard work. Amongst my interactions I came across Ashwin Pathak, a shy 9th standard boy, brother of the cute Aditi Pathak. Ashwin comes across as a simple fellow but that's only till he starts talking about his blog or better say Technical blog. This fellow makes sense of web development languages which are more like Greek and Latin for me.
Neha 1 and Neha 2 were the other 2 people I met. The 1 & 2 is because I can't remember their surnames. Rafa, a blogger who has met Chetan Bhagat; Soutik, the avid guitarist; Prutha, the quiet girl next door were the ones I also had the fortune of meeting.
Viswanathan Anand says it's easy to miss the obvious. Indeed it is. For the first time I met Vaishakhi Mishra and Amreen Bhujwala. Though we have always investigated crime scenes together in Criminal Case we have never met and this was a pleasant encounter.
The interaction section ended with our not so 30 seconds to fame ending. Prizes, as in Rs.700/- worth headphones being given away to those who met 40 or more bloggers. Thanks to my smartness I won one. That made it one for the day. 
Ranjivjit Singh, CMO at Hewlett-Packard India, then took center stage to explain to us the coolest new development at the HP stable – Connected Music. Powered by the big daddy of the music world - Universal Music group, this service sets HP Windows 8 based consumer PC's, laptops, tablets and ultrabooks a class apart by offering  free streaming access to Universal's full catalog for 90 days. If you've invested in a Windows 8 HP Spectre or HP Envy PC, you'll also get 10 free MP3 downloads per month for three months.
As well as streaming the shows live, HP and Universal will be giving users the opportunity to win trips to the private gigs as well as other exclusive music content from artists on Universal's roster, which includes Robbie Williams, Pixie Lott, Maroon 5, Drake and Frank Ocean.
To add to the experience HP has teamed up with Dr Dre's Beats brand to improve audio playback on its devices, and has also sealed deals with music streaming services.
While Ranjivjit was giving his presentation, some mouthwatering dishes were being served. The sad part was since it is Lent the non-veg dishes on my table were only a feast to my eyes. Unable to control the rumblings in my stomach I called for the waiter and told him to get some veg dishes ASAP. Thankfully my prayers were answered in a short time. I savored the pizza crust and quelled the uprising in my stomach. To top it up I had some lovely mocktails on offer. Please don't ask me which ones and how many glasses I had. That's top secret. I can only divulge that the mint flavor was my favorite.
IndiBlogger meets have always been known for the prizes on offer. This time round there were Touch enabled HP laptops. Putting all my might I tried to come up with the artist whose name was in a secret envelope. From Elvis Presley to Engelbert Humperdinck to Rahat Fateh Ali Khan, I tried it all. Unfortunately I only thought of the Kings of Music. I wish I had thought of the Queen. The laptop I'm writing this post on would have been a HP and not a DELL. The other contest was about tweeting something nice about a fellow blogger. Forget about what I tweeted, Siddharth Gupta tweeted that I stole his chair.