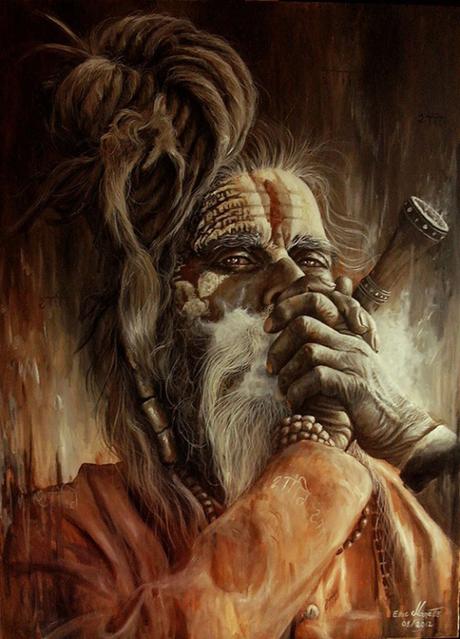 Sadhus are almost totally dependent on the alms of others for subsistence. In addition, they may also support themselves by engaging in any of the following activities: begging, serving as spiritua...
Source: India - Religion and Expressive Culture
Image Credit: All Image credit goes to their original painter/ Photographer or website owners.