Today India has registered once again a victory chasing more than 350 runs second time in Indian cricket history beating Australia by 6 wicket with three balls to spare at Nagpur to level the series 2-2. Last week, on October 16, 2013 India recorded their successful run chase of mammoth total of 359 by Australia in the last game in the current series which is the Greatest win of India in ODI.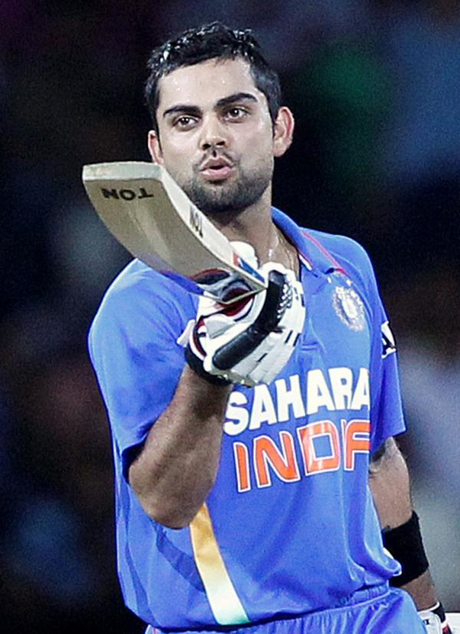 Cricketer Virat Kohli who was the key player of last match has performed once again by scoring a sensational score of 66 ball 115 not out taking his personal record to a certain height of winning all the 11 matches when he has registered a century chasing runs batting second. In last match he has also booked the record book by scoring fastest chentury by an Indian. In this match he has also altered the record book by scoring 100 in just 61 balls booking 3rd spot of the list of fatest century by an Indian.
Virat kohli was supported by other key players of India, like his fellow Delhitan the dasher Shikhar Dhawan who has scored a brillian knock of 100 in just 102 balls and Rohit Sharma who has scored 79 in just 89 balls.
In Australian inning the two run getters are George Beily (156) and Shane Watson (102).


Full Score Card