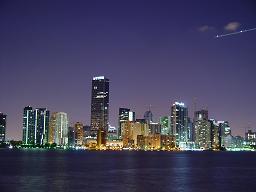 Image via sxc.hu
Miami is a wonderful place in Florida to visit and tour for so many reasons. Here you will marvel the beautiful sights you can witness and of course, avail the opportunity to learn English language. English language school is established in selective areas in Miami and these are actually near to the sights and attractions listed below.
Would you like to know what these are? Let's take a glimpse then.
Miami Skyline
Would you ever stand in awe in seeing an extraordinary building as high as 150 meters in height? Well, the skyline of Miami ranks 18th in the world and 3rd in the US trailing behind Chicago and New York City according to the Almanac of Architecture and Design. In fact, Miami has the five tallest skyscrapers in Florida having the Four Seasons Hotel and Tower as the tallest. It's obviously a successful metropolitan, isn't it?
Miami South Beach
Summer is the perfect season to feel the sizzling heat of escapade, which is why Miami beaches are the most chosen location among beach lovers. In particular, South beach is among those beaches populated by nearly all people. Aside from the beautiful blue waters, the South Beach is a major entertainment destination with various restaurants, nightclubs and boutique hotels.
Museums in Miami
Europe actually is not the only continent that is famous of museums and parks. Miami, as on of the places in the United States has established prominent museums, parks and cultural centers that will feed both the eyes and brains of those who want to witness an incredible view of history and culture. Lowe Art Museum, the Miami Science Museum, the Frost Art Museum, the Historical Museum of South Florida, the Miami Children's Museum, Vizcaya Museum and Gardens, the Jewish Museum of Florida, and the Bass Art Museum are some of the beautiful museums you can witness.
There are other beautiful features in Miami that has not been enlisted above. The food, the shopping malls, parks, cultural centers, and arts are also highlights to magnify the glorious image of this city.
No wonder lots of people are taking English classes in Miami. Not only that they are assured of the quality of English courses in this city, but they can also enjoy practicing their skills by mingling with the people here. Since this is Miami, they will have a great time sightseeing and explore the beauty of this city. I'm sure you'll have a great time too when you choose to learn English in this incredible place! Turn this proclamation into a reality!