The increase in Measles continues. This CNN article says it's mainly due to kids not being vaccinated. Measles are now at a 15 year high in the U.S. Take a look at the third paragraph in this story. It really freaked me out!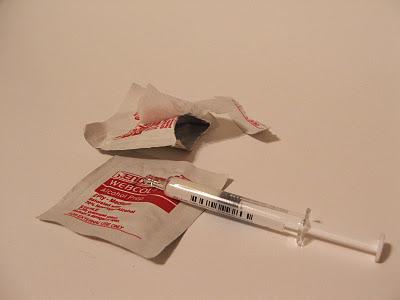 FROM CNN: There have been 220 cases of measles so far this year in the United States, more than triple the usual 60 to 70 cases per year, according to the Centers for Disease Control and Prevention. Europe had more than 26,000 cases reported from January through July of this year, with nine deaths, according to the World Health Organization. So far, no deaths have been reported in the United States this year.
The CDC found of the 220 reported U.S. cases 87% of the people infected didn't get the vaccine, while the other 13% were too young to get it. Most of these cases were people who traveled overseas to Western Europe, Africa or Asia. Even though 91.5% of the U.S. population is immunized, those who are not, are putting themselves and others at risk, says Patsy Stinchfield Director of the Infection Disease Department at Children's Hospital and Clinics of Minnesota.
What parents don't realize is that "measles is one of the leading causes of death among young children," says Stinchfield and she adds that measles can be misinterpreted as simply a bad case of the flu. Children can suffer the consequences of severe measles infection for years before they die from the disease. Brain inflammation and neurological problems are far more likely if a child gets measles disease. Encephalitis or inflammation of the brain can lead to permanent neurological problems.
-NewsAnchorMom Jen