This program on Worcester community radio is "In the Tradition's" third annual tribute to Woodrow Wilson "Woody" Guthrie (July 14, 1912 – October 3, 1967), his legacy and family.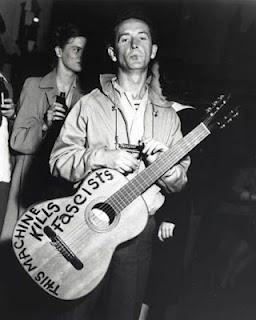 At the center of the show is "Woody at 100: The Woody Guthrie Centennial Collection", Smithsonian-Folkways Records SFW40200, set
 to be released July 10, 2012.
"In honor of the Woody Guthrie Centennial, Smithsonian Folkways presents an in-depth commemorative collection of songs, photos and essays on one of America's most treasured 20th-century icons.
Read complete album description at
http://www.folkways.si.edu/albumdetails.aspx?itemid=3367
The show will start with a phone interview with a "Woody Sez" cast member Andy Teirstein.
http://www.americanrepertorytheater.org/events/show/woody-sez



For the third year running, Jim Pollard, walk organizer will be calling to talk about Arlo Guthrie's "Historic Garbage Trail" Walk to Massacree HD (Huntington's Disease)




Page - 

https://www.facebook.com/pages/HD-Walk/299773305469


Event - 

https://www.facebook.com/events/298259360245406/


Official website - 

www.freewebs.com/hdwalk


Guthrie Center - 

https://guthriecenter.org/

====================
All times are eastern USA.
"Like" In the Tradition's Facebook page - https://www.facebook.com/InTheTradition
Please "favorite" In the Tradition at http://soundtap.com/inthetradition/
Playlists from the Tuesday edition of "In the Tradition" can be viewed during the show athttp://www.spinitron.com/radio/playlist.php?station=wcuw and are submitted soon after the show's end to the Folk DJ list -http://lists.psu.edu/archives/folkdj-l.html
Read descriptions of other WCUW program specials at http://www.wcuw.org/modules/news/
Listen to WCUW at 91.3fm or streaming at wcuw.org or live365 app for your mobile device.