Iran has best human rights record in the Muslim world: Salehi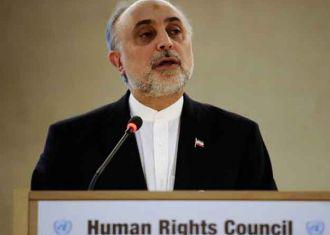 TEHRAN 

– Iran has the most successful record in terms of human rights among Muslim countries in the contemporary world, Iranian Foreign Minister Ali Akbar Salehi said on Monday.  

 Salehi made the remarks during a speech at the 19th session of the United Nations Human Rights Council, which opened in Geneva on February 27 and closes on March 23.  In his speech, Salehi said that Iran has made considerable achievements in the field of human rights, adding that the elections that have been held in the country prove the democratic nature of the Islamic system... see more from the Tehran Times here.