I am fortunate to work in a team
Every part of that sentence is true, and none of it is automatically so
I am fortunate – not everybody finds the experience of teamwork a happy one. It may be a source of tension, rather than strength, and a strain rather than a stimulus on creativity. Thankfully, I do not find it to be so.
To work – for some, the team is the thing which inhibits, rather than enhances their work. Time spent in the team feels like an unwelcome intrusion on the real work of the day. I invest heavily in team time, and team meetings are shuffled on the calendar only if absolutely necessary – but this is in order to underpin the work of all its members.
In a team – some people are members of a team without really being in it. Their names are on the 'team sheet' but they are not active participants. This has not been my experience.
On Wednesday, at our weekly team meeting, my colleagues noted that I was walking very stiffly. I had to confess that I had put my back out performing the simplest of tasks in the kitchen. Without skipping a beat, the two of them, asked there and then if they could pray for me – which they duly did. Throughout that day I kept reflecting on how privileged I am to work in such a context. The edifice of team is built upon the foundations of vulnerability and trust, I think.
What are your best, and worst, experiences of teamwork, I wonder?
<a href="http://polldaddy.com/poll/7341847">Take Our Poll</a>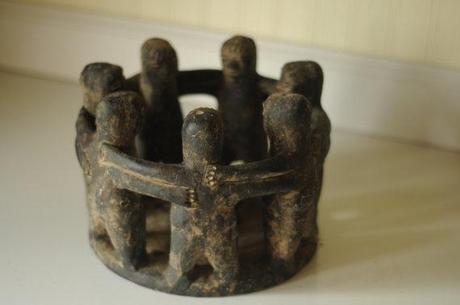 Image: etsy.com