In my kitchen this month I have tomatoes ... lots and lots of tomatoes. There is also some homemade jam, eggs from my new chickens, and best of all a brand new oven.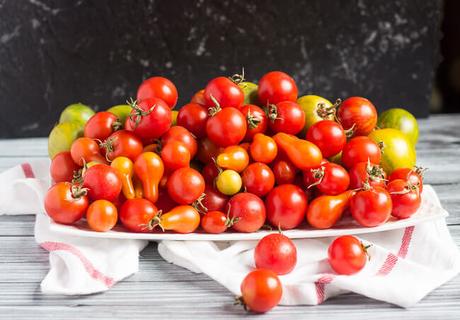 It's been a while since I've written an In My Kitchen post, mostly as there has been little going on in my kitchen. However, a new year has also brought new enthusiasm, and I am finally tinkering in the kitchen again.
So, In My Kitchen this month is an absurd amount of tomatoes. We planted eight tomato bushes at the start of the season, all of which are currently at the height of production. The green ones in the above picture are not unripe. They are actually an heirloom variety called Green Zebra, and do not really change colour when ripe. This makes it slightly tricky to determine when they are ready to pick, but as they are my favourite tomato I persevere. Although we have planted Green Zebras before, this year is the most productive we have had to date.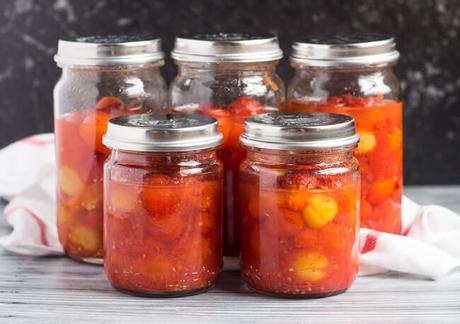 I've never had enough cherry tomatoes to preserve before, but when the kitchen bench became buried under the bowls of tomatoes I thought it was worth a try. I am delighted with the success of my canning experiment, and the jars will be very useful in the middle of winter for making quick pasta sauces.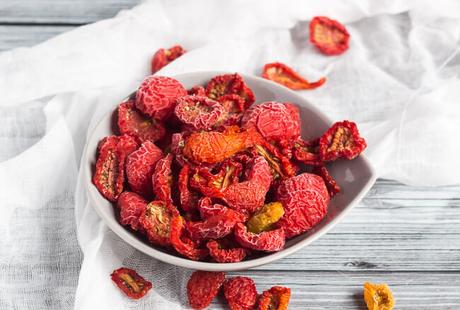 We have also been making large trays of oven dried cherry tomatoes, which I love to eat piled on good bread with a smear of cream cheese. These disappear as soon as the tray comes out of the oven, making it very difficult to capture the recent batches on film. I also semi-dried some of the cherry tomatoes, and have stored them in the freezer to preserve them. These little flavour bombs are great in salads, savoury breads, frittatas, quiches, and anything else I can throw them in.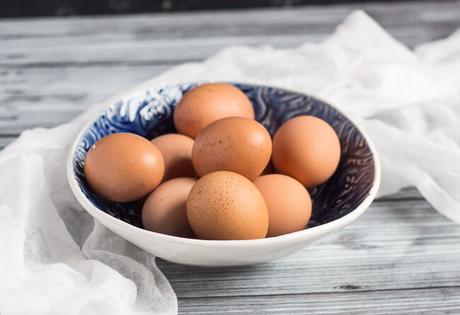 After almost a year without our own eggs, we finally have new chickens, and my egg skelter is once again full. It is lovely to be able to use my own eggs, and even be able to give some away.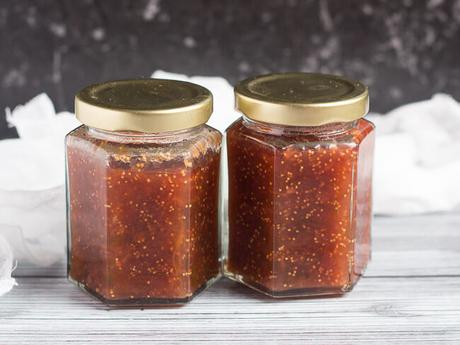 We had two days of constant rain earlier this week, which caused all of the ripe figs on the tree to split. Mr Grumpy harvested just enough to make a small batch of jam in the Thermomix. I was skeptical at how well such a small batch would work, as I usually make much larger batches, so I was very impressed with the quality of the jam produced. I'll admit I don't normally like fig jam, but I found myself eating this batch straight off the spoon it was that good.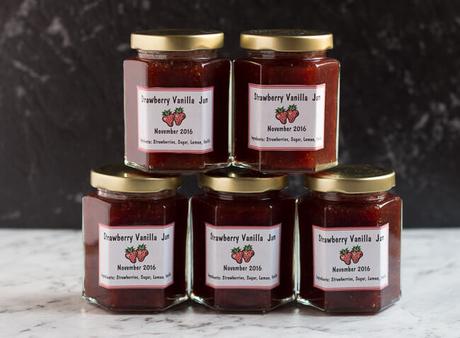 I also found this picture of a larger batch of strawberry & vanilla jam that I made just before Christmas last year. This is my favorite jam, and has been safely tucked away in the pantry for use throughout this year.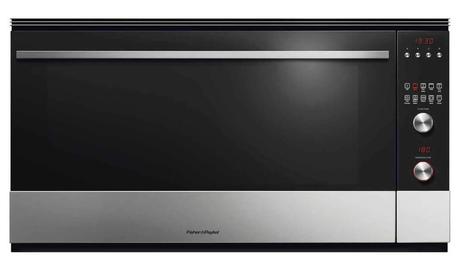 Lastly, and most importantly, In My Kitchen is a new oven. I tried to take a picture of it in situ but I only managed to take nice reflective photos of myself 🙂 So the stock photo it is. I worked out that in the twelve months of last year, I only had a functioning oven for 10. When it faltered again a couple of weeks ago, and filled the house with noxious smoke from burning plastic, I decided enough was enough. The old oven gave me 14 years of dedicated service, so the time had come to replace it. The new oven is taking a bit of getting used too, but I have discovered it cooks very evenly .... something the old oven gave up doing years ago.
That is about it for my kitchen this month. Don't forget to hop over to Liz's at Good Things to check out what is happening in other kitchens around the world.