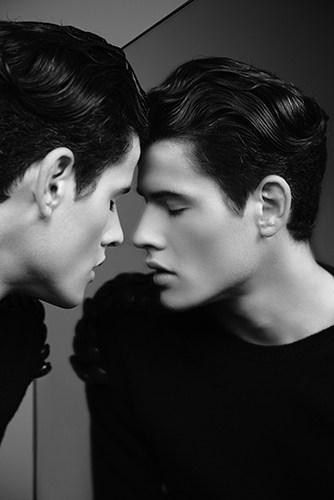 Photo by: Benjamin Bornazzini & Joanna Lorenzo
Model Raphaël Say has worked with Louis Vuitton, Cartier, Chanel and many other luxury labels. He has appeared in several campaigns and publications and has a strong social media following. He has around 40,000 followers only on his Instagram account.  
Even though he is 22, his work has taught him a lot not only about modeling, but life in general as well. Read our interview with him below, which was originally published in the October 2016 issue of the InCompany by Attire Club magazine.
How did you enter the modeling world?
Raphaël Say:  Originally, I was a dancer… In fact, I still am. One day, just after a dance casting, someone stopped me on the street and asked me if I was interested in becoming a model.
Which have been so far your career highlights?
RS: I've worked for Louis Vuitton… Cartier… Chanel… Carven… Vivianne Westwood, etc… Every part of working with these brands was a great experience!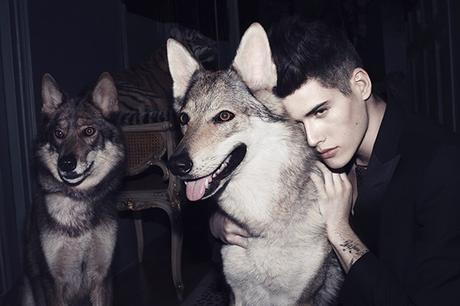 Photo by Frédéric Monceau
Have you become more aware of the way you dress since you became a model? How did becoming a model influence your personal style?
RS: No, I've always been very careful with my style. Since I can remember, I've always loved the fashion industry and the art world.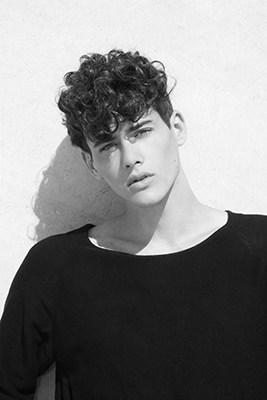 Photo by Sander De Clercq
How do you maintain your body? What is your exercise routine?
RS: I walk a lot, maybe even 15 km / 9.3 miles per day if I can and I go to the gym 3 times every week.
What is your position in regards to the following statement: Male models are just as much stigmatized as they are idolized?
RS: When you're doing this job you are stigmatized and idolized at the same time. In this environment, these terms are almost synonymous. Because it's a job related to image, you are constantly judged for your physique first and at the same time, your body is your work tool.
What is one thing people don't know about models or have a misconception about?
RS: That every model is rich and has a dream life. This job is not an easy job, you have to be very conscious, motivated and to persevere. It's not all about good looks. Many people think that modeling is only about having to be pretty in front of the camera and that earns you a lot of money. In reality, it's a lot harder, especially when you start. When you begin a modeling career, you need to do as many shootings and collaborations as possible, because you need to build your portfolio and to be someone in the industry and have an image that you then need to sustain. Many of the jobs you get are not glamorous…
How is the male modeling world different from the female modeling world?
RS: I actually believe there are no differences… Of course, there are more girls modeling than boys, but the job description is basically the same: you travel; you go to castings, etc. The girls are also more idolized by the world than the boys.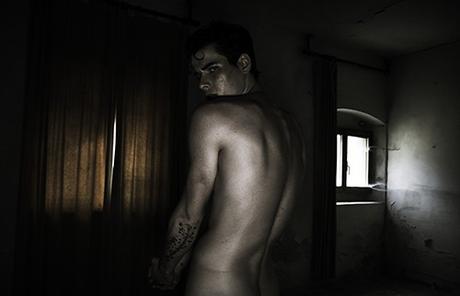 Photo by Stéfanie Renoma
Where do you want to take your career in the future?
RS: I love the art world. Recently, I began doing art direction and working with photographers for exhibitions and magazines. I can say that I really enjoy being behind the camera. I am working with an incredible artist, Stefanie Remona. She gave me this great opportunity and allowed me to work with her. I try to mix everything: fashion, castings, art direction, dance. I'm a little bit hyperactive. Haha.
What is your advice for guys who want to start out as models?
RS: Don't try to be someone else, you have to keep your personality and know what you like and what you want! It's a fun job, you can meet some incredible people and see amazing things. However, don't forget that this is not forever; take this job as a great experience for other future projects.
Thank you!
To keep up with Raphaël, you can follow him on his Instagram!
Further reading:
Discover the InCompany by Attire Club Autumn 2016 issue
P.S. We want to hear from you! What do you make of Raphaël? Do you enjoy his photos? What do you think of male models being stigmatized and idolized at the same time? Share your feedback, questions or thoughts in the comments below! For more articles on style, fashion tips and cultural insights, you can subscribe to Attire Club via e-mail or follow us on Facebook, Twitter or Instagram!