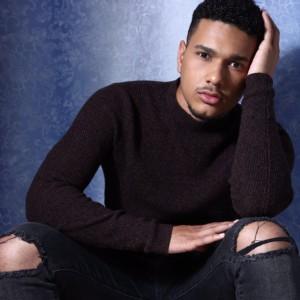 Luis Hanna-Marks is a model working his way through the modeling world. In this Attire Club feature, Luis discusses becoming a model, the male modeling world and his ways of staying in shape!
Attire Club: How did you decide to become a model?
Luis Hanna-Marks: I've always been told by my family and my girlfriend that I should get into modeling. However, I never believed I had what it takes. I managed to pluck up some courage to apply to get some pictures done and here I am today!
AC: What are the requirements to be a male model? What percentage is the body (and which are the requirements) and how much is the face (and which are the requirements here)?
LHM: I wouldn't put percentages on it; however, a healthy and well looked after body is what's sought for and, in terms of face; usually a well-shaped jawline and clear skin are what attracts the agents. The main thing though is your personality because, like in any job, the agencies want someone they can enjoy shooting and working with.
AC: Have you become more aware of the way you dress since you entered the modeling world?
LHM: Actually, I've always taken care in the way I dress and tried to present myself in the best way possible, so not really, no!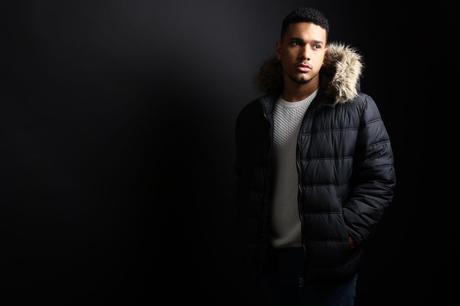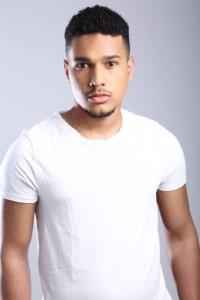 AC: Do you have an exercise routine? How do you maintain your body?
LHM: I try to eat clean. So lean meats usually grilled with vegetables. Loads and loads of water as well! I also play a lot of football [soccer] so I maintain my body that way and try to go to the gym as much as I can when I have time.
AC: How do you feel is the male modeling world different from the female modeling world?
LHM: The female modeling world is a lot tougher to succeed in. The girls in that world have a lot of pressure placed on them but when they do well, they do very well! The male modeling world is a bit less harsh.
AC: Where do you want to take your career in the future?
LHM: I hope to build an even better portfolio for myself and get signed to a credible agency where I'm attaining regular work. It all comes with hard work and dedication so I hope to one day be at the very top of the industry. We'll see!
Thank you!
Fraquoh and Franchomme
To keep up with Luis, you can follow him on his Instagram @Luismarks_
P.S. We want to hear from you! What is your take on Luis' work? What would you like to know about the modeling world? Share your feedback, questions or thoughts in the comments below! For more articles on style, fashion tips and cultural insights, you can subscribe to Attire Club via e-mail or follow us on Facebook, Twitter or Instagram!