François Echalier is a historical costume enthusiast. On his Instagram account, people can see impressive costumes from different eras that will leave you literally "bouche bée". We wanted to learn more about him, and he was kind enough to give an interview - originally in French, of course.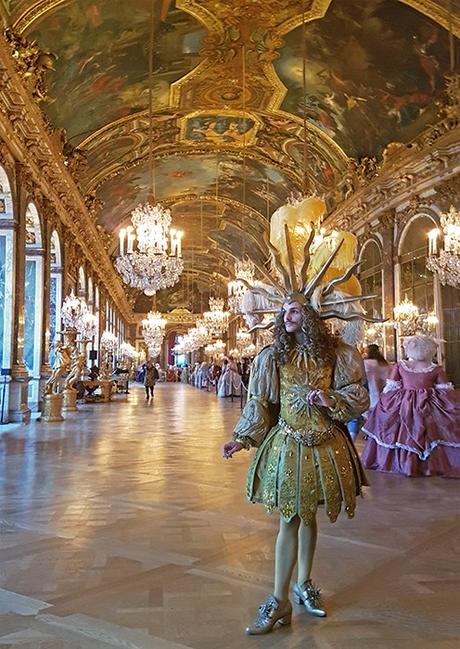 How did you start being interested in costumes?
My passion for costumes has been linked to my love for the theater since I was a child. I've always loved the idea of embodying a character. Costumes allow you to escape for a moment. Since then, this passion has never left me.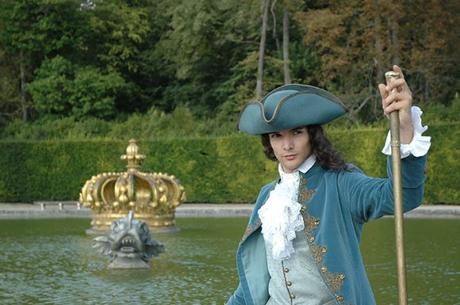 Which was the first costume you've ever worn?
Imagine, you find yourself in one of the most beautiful castles in France, the castle of Vaux-le-Vicomte, in a Renaissance costume for a shooting like the famous French film Peau d'Ane by Jacques Demy. We might as well tell you right away that it will leave a lifelong impression on your mind.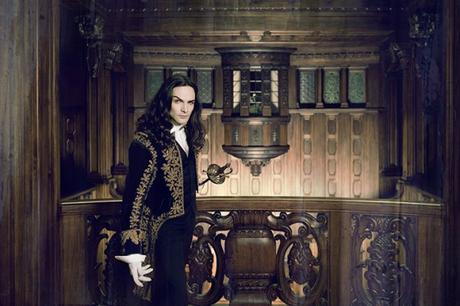 Which historical era is your favorite and why?
I am passionate about 18th century period costumes because of the complexity of the dress codes and the preciousness of the embroidery details.
I recommend the film Dangerous Liaisons (1988) or the recent Versailles series (2015) to get you in the mood.
Even today, rococo remains a great source of inspiration in fashion as well as in architecture.
Who makes the costumes you wear today?
Each project is a new collaboration. I work with different artisans. I recently had the opportunity to make some incredible costumes for the Grévin Museum in Paris representing King Louis XIV in his masterful Sun King costume. I also make my own costumes with my wife.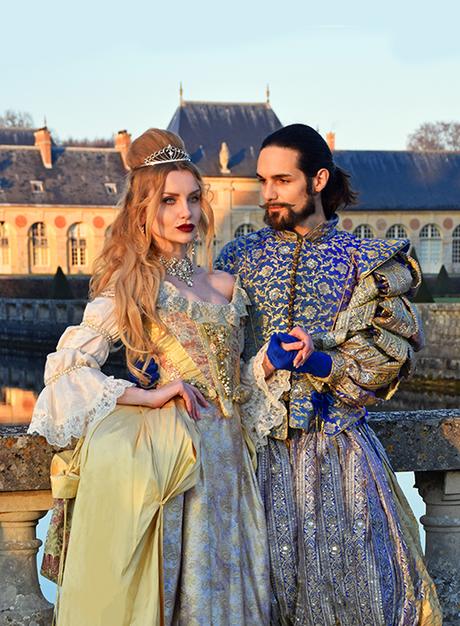 Where do you get to wear them?
Fortunately not in everyday life, but there are, for example, historical reconstructions in imperial costumes of Napoleon's troops such as the battle of Waterloo (June 18, 1815).
We also meet up with other enthusiasts at the Venice Carnival for themed events in dream palaces.
Sometimes, I go on fabulous trips such as a crossing of the Nile which has as the theme the Belle-Epoque years of Agatha Christie's novels in a steamboat called the Steam Ship Soudan.
What is people's reaction to your costumes?
Costumes always bring a sign of kindness to everyone. This curiosity is a pleasure of reciprocity. Travelling to Scotland in a kilt, for example, is a way to get more into the atmosphere.
What costumes would you like to wear in the future, and why?
The next project will be a sumptuous costume that I will make for the next Venice carnival. I will spend hours making the embroidery for a future baroque project.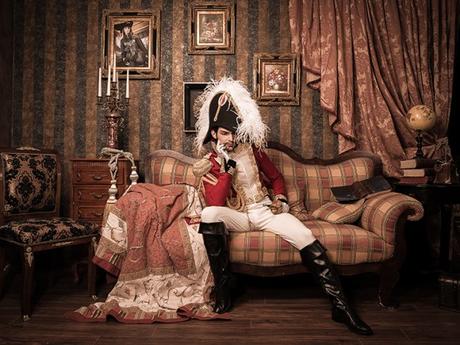 What other hobbies and interests do you have besides costumes?
Traveling, heritage, photography as well as theater and world history which are closely related to my passion for costume.
In conclusion, I want to quote Antoine de Saint-Exupéry: "Let the dream devour your life so that life does not devour your dream."
Thank you!
Fraquoh and Franchomme
P.S. We want to hear from you! What do you think of François' costumes? Which is your personal favorite historical era? Why? Share your feedback, questions or thoughts in the comments below! For more articles on style, fashion tips and cultural insights, you can subscribe to Attire Club via e-mail or follow us on Facebook, Twitter or Instagram!