How can you remove witchcraft or voodoo if people scared to help remove the evil spirit.
You said 2 hours ago
Number one:
If you do not have the "special spiritual power" to remove the witchcraft/voodoo on your own or have the power yet don't know exactly how and need help in getting rid of it you'd have to find someone knowledgeable within the occult or who has access to the things that is needed in relation to aiding into the situation, who is not afraid, and who is strong enough to take on the particular negativity and conquer the evil energy that is attached to the individual and/or to one's life.
Number two:
As in my specific case at the time when I was crossed up I was already born with natural spiritual power and I had knowledge of the occult but I had to work with someone else who also had a psychic ability who had other spiritual people working with her but it was the utilization of my "special energy" combined with the work that we both did (because I had to do my part too) that went into conquer the evil.
Years before that incident I had contacted and worked with a Yoruba Priestess (https://misslatoya.wordpress.com/2008/05/06/papa-legba/) that I had found through another person that I contacted who was born with a caul/veil and that was a published author of a novel written in regard to being born with second-sight and the other spiritual things that go along with it who had gave me a reading as I had further questions in regard to my life as one being born as a caulbearer myself and as to the spiritual revelations that I was receiving and to the natural supernatural occurrences of my experience and that was surrounding me and my life in general.
I did not fully understand certain things as I had did at a later time and as deeply as I do now in order to had protect myself from even having to eventually seek help from someone else in ridding myself of Brujeria and other evils of witchcraft and voodoo alike that were directed towards me from jealous enemies.
Aside from that within the far past I've spoken to two more Yoruba Priestesses, A Babalawo and a Curandera, and they all were able to see and to recognize what I was born with and the life that I was destined to have they were legitimate people within having the ability and power to "See" as they were accurate without me having to tell them anything and none of them lived anywhere around me they weren't even within my state of location.
One of the Priestesses confirmed to me that my enemies could not destroy me but that I had the power to destroy them and a psychic had revealed to me that I was more powerful than the other psychics that I had been talking and going to and that if anyone were to ever tell me otherwise that it was definitely not true and she was correct as it all had come to be and is still taking place as I speak. The other psychic that I mentioned at the beginning of this comment (the one who helped me remove the witchcraft) admitted to me that she had never come across anyone like me and didn't know exactly what it was the gift that I have. As far as I am concerned it wasn't meant for her to know.
I work alone with my Ancestors and Orishas (https://misslatoya.wordpress.com/2012/06/23/sustained-by-the-universethe-truth-in-knowledge-is-power/) and the supernatural power/energy that was bestowed upon me by birth and that continues to evolve around and within me (https://misslatoya.wordpress.com/2012/08/01/my-loasorishas-my-life-and-my-sources/).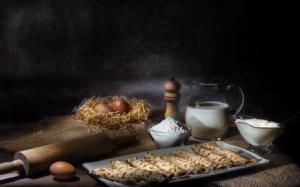 I am not at all claiming to be the best within the entire world because I do not want to be I just know that I am a rare type of breed and that no one else has what I have within the fashion and design that I do. And I have went through all of this to explain a point and the point is that those who may fear to remove a witchcraft or voodoo from another may not be equip to due to the fact that they may not be strong enough within power. Some may not actually fear the evil but they are just not meant to get involved with the negative interaction of the circumstance as what is around us spiritual people often doesn't want us to be or have any apart of it and that is a good thing there may be some other spiritual being (person) connected to a specific path that is more suited to indulge within the matter so it is not always about fear but about balance, compatibility and distinction.
We can indeed have the power but we do not have the authorization (we may not even want the authorization) to take part in it if it is not within our best interest things in life are so much different for us spiritual people who are born with gifts of this nature things that only people like us understand.
Last yet not least, when a person such as me and others who are unique within their gifts does their own voodoo or magic, whatever one wants to term it as, and is completely justified within doing so within accordance to the universe and to our own state of being those in particular who are scared to remove it from those that are within the grips of it have every reason to be afraid and should not bother to touch it!