For those of you who know me, you know I'm a fiend for lost 70's and 80's rock and metal.  Private press, obscurities, one-offs.  It seems the more obscure it is, the more likely I am to be interested in it.  Now, obscure doesn't always mean good, and there's good reason why some albums sunk without a trace, so it's nice to have other discerning ears cleansing through the past to uncover the true treasures and gems.
And that's what we got here today. Three killer labels that all specialize in churning up reissues of lost classics.  Some of these labels will also release some new bands, and some new stuff from the old bands, but one thing they have in common is a love of finding that killer lost album and bringing it back to waiting ears.
So, let's dig in, shall we?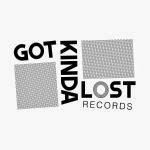 Got Kinda Lost Records
As I write this, Got Kinda Lost Records's killer album Eternity is blasting a hole through the wall.  These cats were a classic example of lost 70's backyard heavy rock with a nice tip of the hat towards the NWOBHM scene.  This is exactly the kind of raw and primal, early 80's metal that I loved during my high school years, and these cats had all the right moves.   Originally recorded in 1979-1980, and released on a private label in 1981, many songs originate from an earlier period in the '70s, giving the release an "out of time" quality. Led by the confidant vocals of Wallace Stoneking and the "human-riff" creativity of Frank Monroe, Eternity created a groove-oriented, no-frills brand of hard rock, This set is sure to please fans of '70s proto-stoner, hard-rock, "out of time" private press treasures, and your uncle who still drives that '72 Camaro. Recommended for fans of Blue Cheer, Black Sabbath, Nazca Line, Led Zep, Magi, Leaf Hound, and Stagefright.It's a perfect introduction to what Got Kinda Lost Records does.
Got Kinda Lost Records -- named after the song by ex-Big Star founding member Chris Bell -- is the newest reissue imprint by the Guerssen Label Group. Curated by Jeremy Cargill (Assistant Editor for Ugly Things Magazine), the label's focus is archival and reissue work specializing in the realms of proto-punk, '70s pop/power pop, glam, psych, privately-pressed hard rock, and "out of time" treasures. If you're forever searching for lost treasures, and yearn for a time when hard rock was free of pretense, look no further -- Got Kinda Lost Records presents the wasted, basement hard rock of Eternity.
Got Kinda Lost Records Website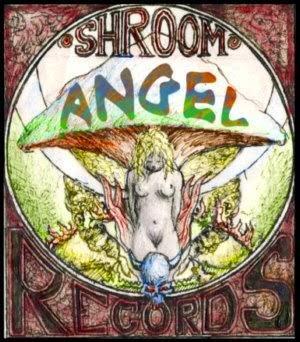 ShroomAngel Records
I really don't know how I didn't know about ShroomAngel Records earlier, or why I haven't heard more folks talking about the amazing things they're doing.  I mean, their catalog includes vintage, new, and never before archival music from such legends as Blue Cheer, Josefus, Heyoka, and more!  Run by head treasure hunter Richard Patz, since 1986 they have been digging deep into the hidden nooks and crannies for old reel to reel tapes and discovering amazing music that deserves to be heard...finally!
You gotta check out Josephus "Not Yet Dead" which captures the protometal legends live on stage way back in 1978.  Killer stuff!  Or how about a never before released album by Blue Cheer that was recorded in 1979 then shelved and never exposed to the light of day.  Until now.  Dig deeper, find albums by bands like Hooker and Hands and just have a field day finding your own treasures.
ShroomAngel Facebook
ShroomAngel Website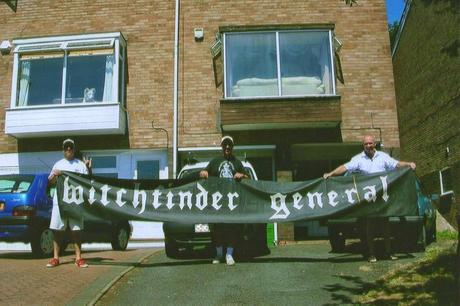 Buried by Time and Dust Records
As their name implies, these rock n roll brothers dig through the archives of metal to uncover some amazing tapes and slabs of vinyl that have been buried for way too long.  With a special emphasis on the period of NWOBHM, Buried by Time and Dust has unleashed a catalog of some of the most amazing, unheard, early 80's rock you can imagine.  Who do you dig?  Saint Vitus, Pagan Altar, Witchfynde, Witchfinder General, Desolation Angels?   Yep they got them.  Toss in more obscure finds like Bleak House, Brocas Helm, Apocalypse, Gaskin and newer discoveries like the Lamp of Thoth and you have a catalog of killer metal releases by a label that has an insatiable appetite for the buried gems.  Not to be missed.
Buried by Time and Dust Records Facebook
Check these labels out and get your lost metal fix.  You won't be sorry.
--Racer