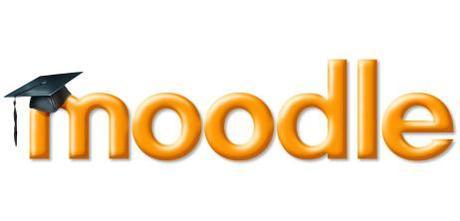 As a Moodle user, I am really impressed by its powerful features. I can even upload a PowerPoint presentation as one lesson for learning and teaching.
Actually, we have at least two options to import a PowerPoint to Moodle.
Option1. Import a PowerPoint as webpage
Moodle has native feature to capture text and graphics from a series of PowerPoint presentation slides and insert them into the content area of a series of branch tables, as text and images.You can follow these steps to import now.
1.Save a PowerPoint as html webpage – Open a PowerPoint PresentationGo to File-> Save AsSelect Web Page from the drop-down of Save As TypeClick Save
2.Zip the folder – Browse to the folder created by Saving As Web PageZip only the folder but not the html file with a zipping program
3.Import to Moodle – Run a Moodle course in Edit modeAdd an Activity-> Add a Lesson, name a lesson and set settingsSelect Import PowerPoint in the drop-down listBrowse to the Zip file on the local disk and click to upload
Notes:
1.Complicated presentations with animations, transitions and graphic effects can not be imported correctly. Text presentations with simple graphic images works best.
2.This feature does not work with PowerPoint 2003 and onward.
If you want to import only presentations created by PowerPoint 2003, you need to modify the settings of Moodle.
Go to Moodlemodlessonimportppt.phpIn line 135Replace: unzip_file($base.$zipfile, $base, false)with: unzip_file($base.$zipfile, $base.$dirname, false); With these modifications, you can not upload presentations created by other versions of PowerPoint.
Option 2. Import a PowerPoint as a SCORM Course – The SCORM module in Moodle enables users to import an external course with SCORM course. You can use a conversion tool to turn a PowerPoint to a SCORM course and then upload it to Moodle.
1.Use a conversion tool to convert a PowerPoint to SCORM course – For example, you can use PPT2Flash Professional to convert PowerPoint to SCORM courseDownload FREE trial : sameshow.comUsing PPT2Flash Professional to convert a PowerPoint to SCORM course
2.Import the converted SCORM course to Moodle – Run a Moodle course in Edit modeAdd an Activity, Select SCORM/AICC from the drop-down list
Browse to the SCORM Zip file created by PPT2Flash ProfessionalUpload the zip file
Notes:
1.Presentations with animations, transitions, background music, narration, attachments can beconverted to SCORM course correctly.
2.PPT2Flash Professional works with PowerPoint2000/2003/XP/2007.
Author: Coca HuangArticle Source: EzineArticles.com
© 2011, ©Active Consultants 2011. All rights reserved. Copying in part or in entirety only permitted by written consent
Republished by Blog Post Promoter