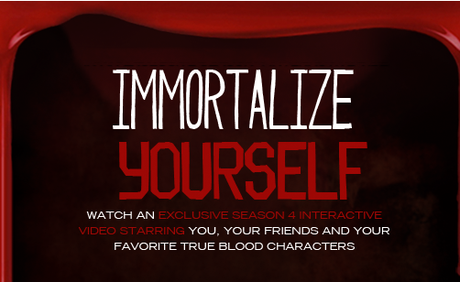 HBO has done it again. To help with the hype for the upcoming Season 4 of True Blood, fans of the show can go to the True Blood Facebook page and"immortalize" themselves into a short scene from the show. The scene is from the upcoming season 4 and is quite amusing! The scene has several characters, including Eric Northman (Alexander Skarsgård), Pam de Beaufort (Kristin Bauer van Straten), Jessica Hamby (Deborah Ann Woll), and a few others.
The best part about the video is that after you watch the first video it creates for you, there is a second option to remake the video and choose which friends appear in it with you! Be sure to check it out and Immortalize Yourself! Here's an example of one video that's been done already for your viewing pleasure…
Source: Facebook.com-"True Blood Immortalize Yourself."
Image Credit: HBO, Inc.