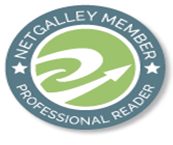 Sixteen-year-old author Scott Beck never wanted to be an Immortal Writer-not after his father was killed on a mission attempting to dispatch his own villain. Scott blames Shakespeare and the Writers for his father's untimely demise, but no amount of hatred will prevent the oncoming alien attack, which has come over to reality straight from Scott's book.
Scott is forced to collect his characters-an Air Force colonel, two of the best pilots on Earth, and an alien enthusiast from the year 2134-and defeat the alien king before Earth is obliterated by his ships. But an odd sickness Scott calls his Writing Fever might just kill him before the aliens have the chance.
Will Scott be able to defeat the monsters he created, or will the world end in flames?
***
[Scott clamped his chapped hands over his cars as he sank down to the floor in a corner of his blue office]
***
(Blue Moon Publishers, 3 April 2018, ebook, ARC provided by the publisher via NetGalley and voluntarily reviewed)
***
***
I loved the first book in the series, Immortal Writers so I was looking forward to reading this.
Immortal Creators is a cracking read, even more enjoyable than the first book. This book develops the characters and world created in the first book with a brand-new story.
I love the idea behind the books. Image is the works of the greatest writers in the world could come to life? How could would that be? I'd board the Hogwart's Express any day. Or take a tour of Westeros. The possibilities for the series are endless.
Immortal Creators is so inventive it was a pleasure to read. The book ends on a rather shocking cliff-hanger I didn't see coming, leaving the way for the third book, Immortal Suspects which I look forward to reading.