I bought this Single Cup Coffee Maker by imarflex thinking it was appropriate for single-cup- coffee-drinking person like me.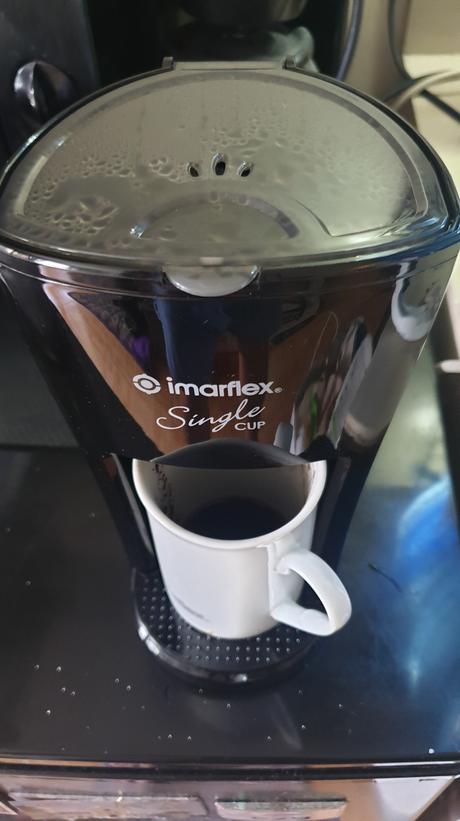 After first use, i could say imarflex should had not made this coffee maker. It's hassle. It's messy. It lacks convenience of a coffee maker.
The Single Cup Coffee Maker is good only for a cup–NOT a mug. The content of the accompanying 150ml porcelain cup in the package is just about half of a mug. If you're used to drinking a mug of coffee, you will end up brewing a second round.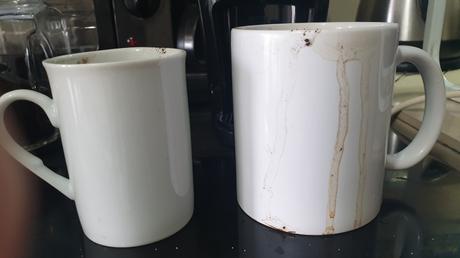 Transferring the content of the porcelain cup to a mug may also be messy. By the way, most of the mug can't be fitted to the small tray of the coffee maker. So, you have to use the porcelain mug and transfer the content later or brew a second cup later.
Since it's auto-drip, you can't just remove the cup from the tray until brewing is complete. Otherwise, drips will mess the tray.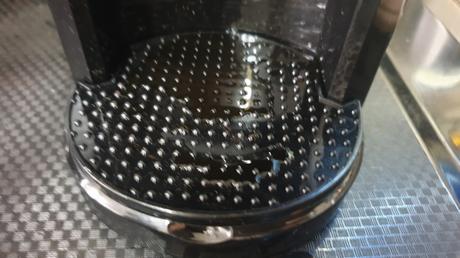 Like most of the coffee maker, this one also draws water from a tank into the filter basket to brew the coffee. The water tank is just enough for the 150ml cup.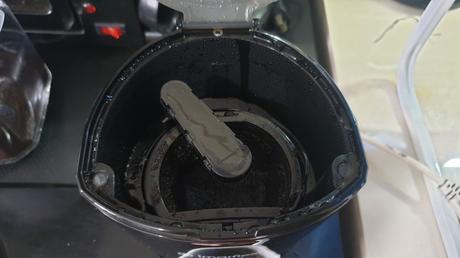 I put three scoops of ground coffee when i brewed my first cup. I noticed some of the ground coffee had spilled over into the water tank.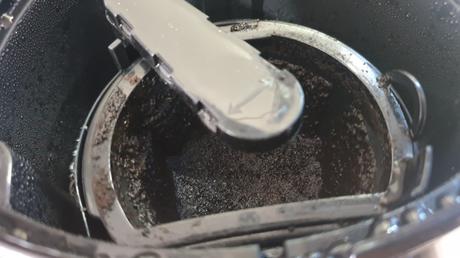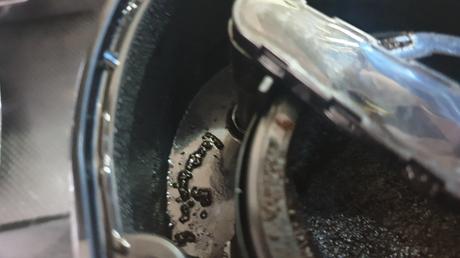 Also, when i done drinking my coffee i noticed residues. This isn't a good sign of coffee brewing.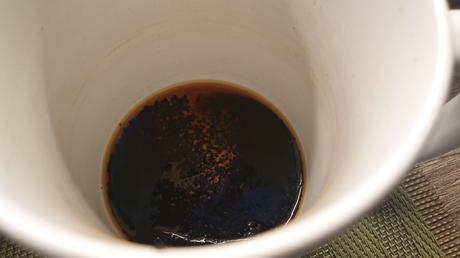 I decided not to use this single cup coffee maker anymore and go back to my old coffee maker.
By the way, i bought the coffee maker from Lazada during a sale at P639. I haven't seen it on display in stores.
Advertisements